YOU ARE NEVER TOO OLD
Enjoy the first instalment of Robyn's reflections on trip to Zambia in 2014.

Mother of Chris, Robyn turned 71 during this short term mission and this 'story' reminds each of us to keep the Great Commission burning in our heart …and in doing so God's blessing and favour precedes us..
Part I – The Joseph Factor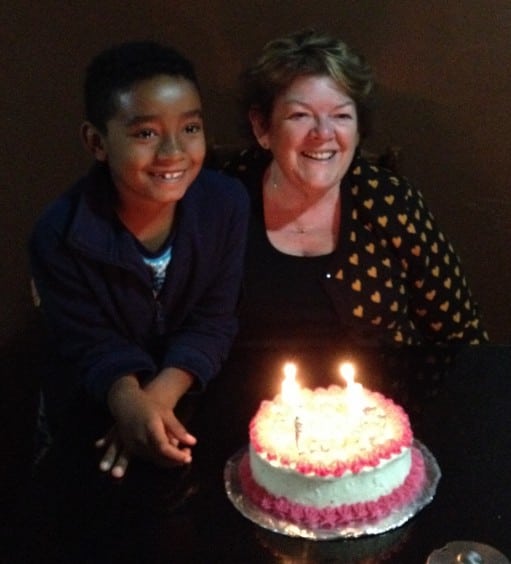 There is an old song that goes…"you will never grow old, while there is love in your heart…"
The burning desire within my heart was calling me to go on a short term mission trip to Zambia. Having been the Administrator for TTN Ministries since its beginning I have handled the paperwork and seen hundreds go on short term mission trips there. Now was the time for me to experience this for myself.
I hadn't been to Zambia for 12 years, and that was 2002, when my son Chris married the love of his life Angela in Kabwe, Zambia. Chris went to Zambia, as a missionary some 15 years ago. His desire was to fulfil The Great Commission, set out by Jesus Christ to His disciples.
You may well ask… What is the Great Commission? And why is it important today?
After Jesus Christ's death on the cross, He was buried and resurrected on the third day. Before He ascended into heaven, He appeared to His disciples in Galilee and gave them these instructions:
Matthew 28:18-20. Then Jesus came to them and said, "All authority in heaven and on earth has been given to me. Therefore go and make disciples of all nations, baptizing them in the name of the Father and of the Son and of the Holy Spirit, and teaching them to obey everything I have commanded you. And surely I am with you always, to the very end of the age. 
This section of Scripture is known as the Great Commission. As the last recorded personal directive of the Saviour to his disciples, it holds great significance to all followers of Christ. It is the foundation for evangelism and cross-cultural missions work in Christian theology. Because the Lord's instructions were to go to all nations and that He would be with us until the very end of the age, Christians of all generations have embraced this command. As many have said, it's not "The Great Suggestion."
The Lord has commanded us to put our faith into action.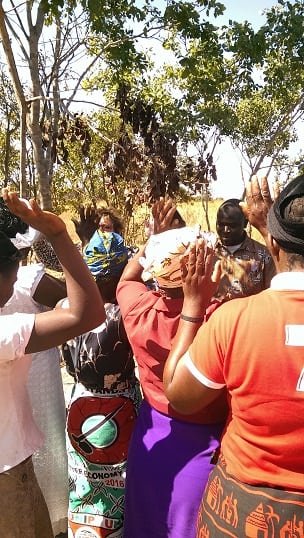 In 2013, I turned 70 years of age and was reflecting on my ministry trips to UK, Europe and Italy during the past 11 years, as a prayer companion with a dear friend of mine. I thought that maybe I shouldn't be doing this anymore. Although, I am an energetic person at heart and I love the people I have met over the years.
Late 2013, my daughter Josephine mentioned she was returning to Zambia, this time taking her daughter Teagan with her. This started a yearning in me. Of course thoughts came, "Oh, you are too old and it will be tough, rough and besides what could you do"? Nevertheless, the seed was sown and so prayerfully I considered the cost physically and financially. Then came the spiritual and emotional benefits and blessing, as this would be fulfilling my desire to reach another nation in response to The Great Commission of Jesus Christ.
A Tuesday late in June, I travelled from Brisbane to Johannesburg.  During the flight I was somewhat nervous about what I would be doing, how I would physically handle the meetings, so as I was praying and seeking The Lord, I heard Him clearly say "everything I did for Joseph, I will do more so for YOU"!
Staying overnight in Johannesburg, the following morning at breakfast, a gentleman came and asked to sit at my table. He had noticed I had a bible at my side. We chatted and then he told me that he is a Pastor and also the Assistant Secretary to the Minister of Commerce in Swaziland. This was Gods favour, as we, TTN, are aiming to send a container of medical supplies to Swaziland to furnish and equip a Christian University Hospital there. He would be a valuable contact in this exercise.
"A man's gift make room for him and brings him before great men"  Proverbs 18:16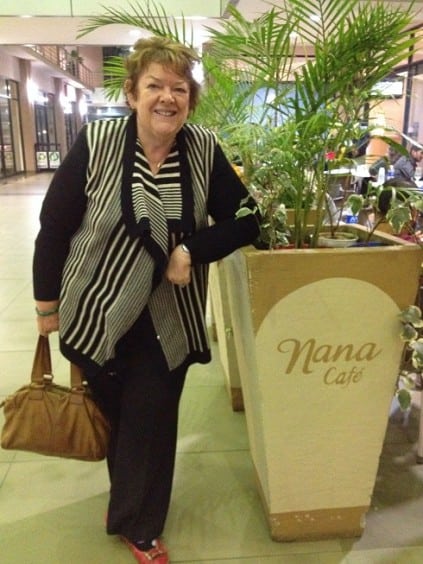 After 50+ hours of travel, I arrived into the arrivals hall at Lusaka airport, along with hundreds of other travellers. This was going to be a long process. Within moments, an airport official walked up to me and requested I follow him and promptly put me into the line for the Diplomats entry through Immigration.  It was the quickest immigration entry I've ever experienced, then into the luggage area, where a kind gent presented me with a trolley, located my luggage, did the heavy lifting and took me out to the my waiting family.
Gods favour again!  I was treated as an ambassador. Well, I am an ambassador for Christ.
2 Corinthians 5:20 (AMP) So we are Christ's ambassadors, God making His appeal as it were through us. We [as Christ's personal representatives] beg you for His sake to lay hold of the divine favor [now offered you] and be reconciled to God.
This was just the beginning of my journey, I was already experiencing the Joseph factor and taking hold of Christ's divine favour.  God had already placed me 'before great men' and my status as an Ambassador for Christ confirmed at customs!
Next…Part II Women of Impact:  This opportunity to minister and share the love of God to women will not be soon forgotten…