Hello Everybody,
Sorry it has been so long since the previous newsletter, we have had some changes in the web/technical side and should back into the swing of things. To be honest all seems a bit Greek to me but should be sorted now.
We are so excited by where and how we are seeing growth this year, weekly salvations, and daily life transformations.
CHAINAMA CORRECTIONAL FACILITY
With help of partners, we have become involved in feeding and ministering to prisoners, this facility is a unique small prison of about 150 inmates within the national "mental health" institution, we were made aware of their plight late last year and have been involved since then with support. The primary need was nutrition they fell between the cracks as both the prison service and department of health were arguing as to whose responsibility they are. This is ongoing. But for now, we have stepped into that gap. In the past 9 months the health and mental improvements have been outstanding. God is so good!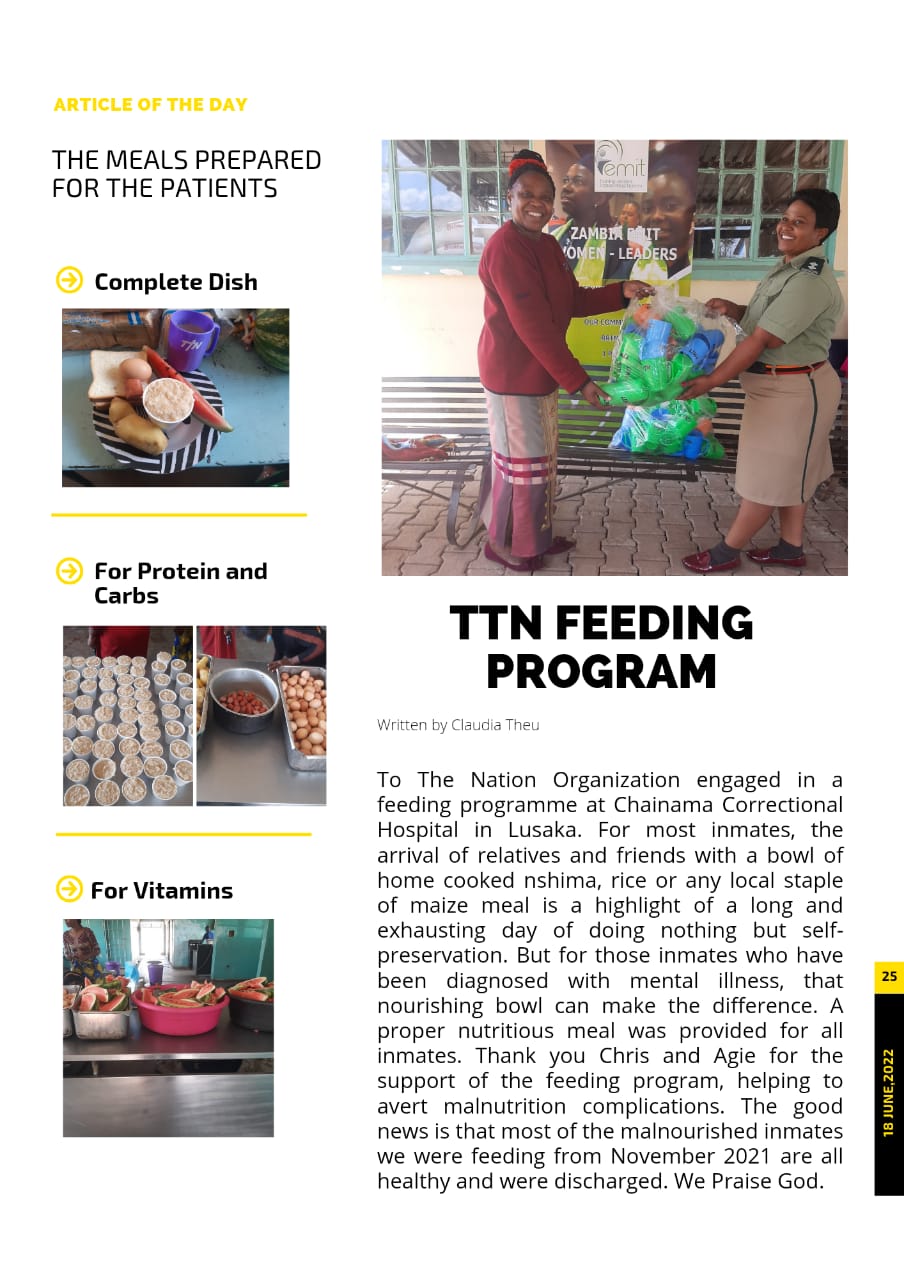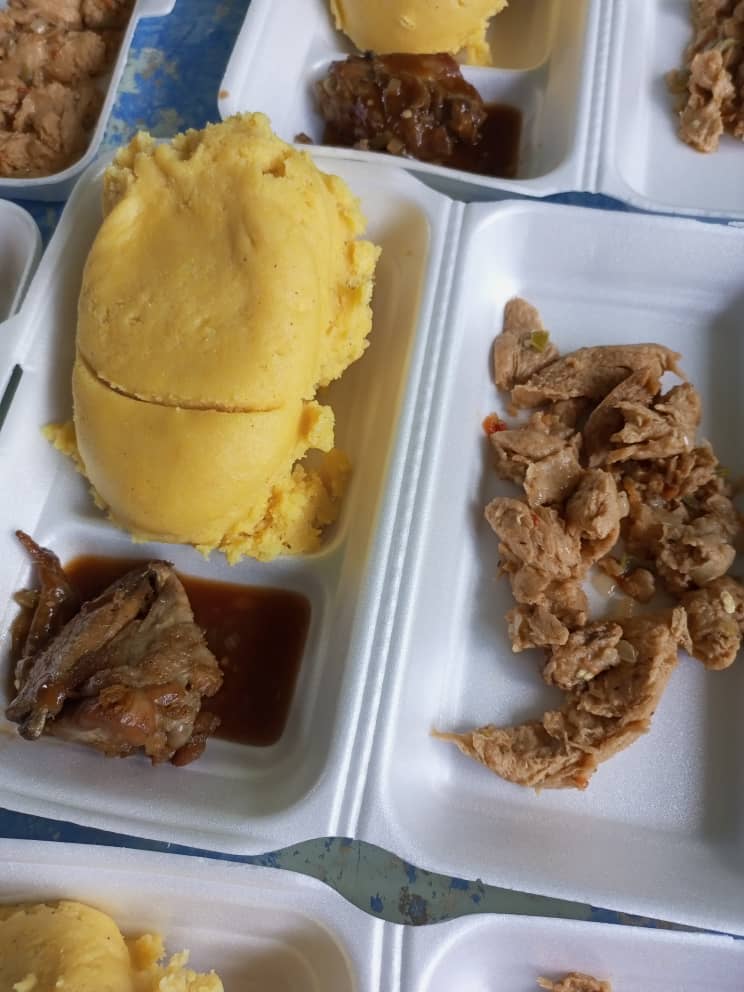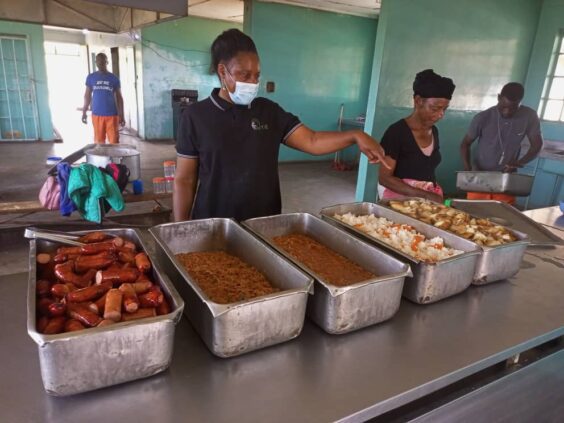 MAKULULU FEEDING PROGRAM
Pastor Grace has a heart for the under privileged children of Makululu, a large high-density compound on the southern side of Kabwe (once upon a time it was the largest in Southern Africa).
Through sport, feeding and physical assistance we are impacting and reaching into the lives of these young ones with the love of God. As a ministry we have helped with food, clothing, and shoes.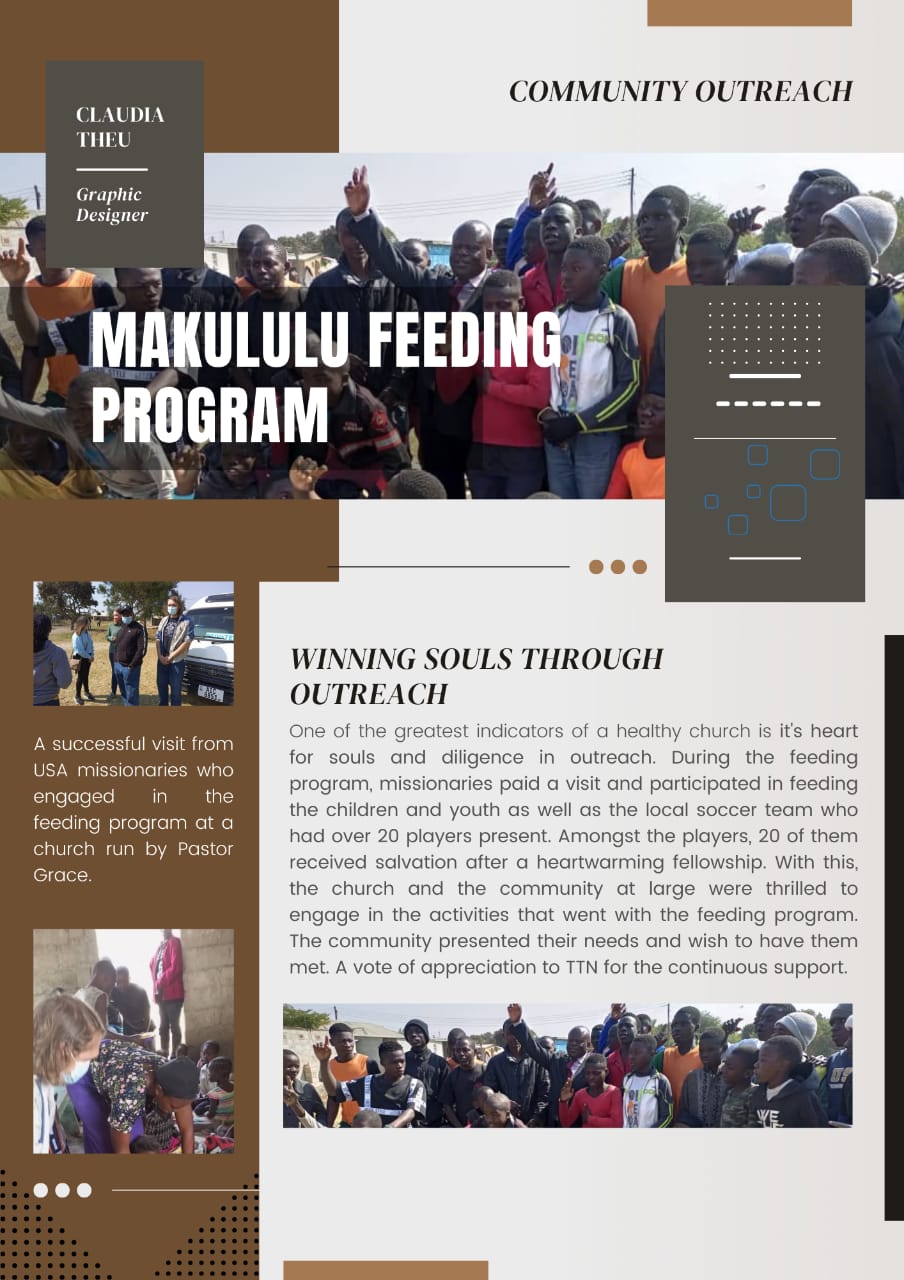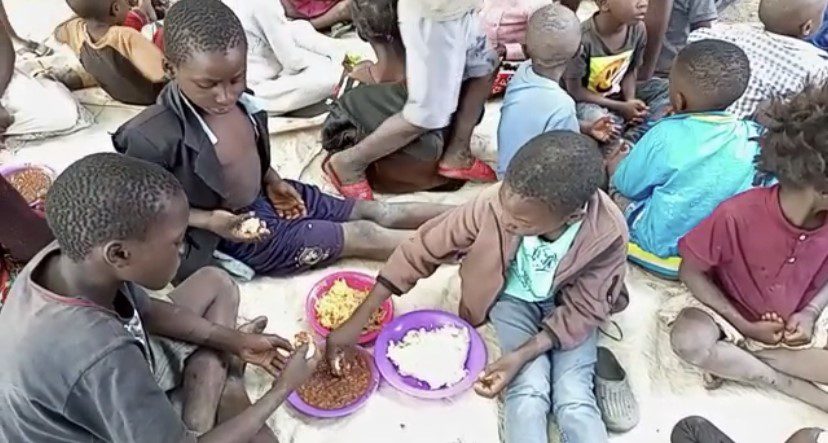 KABWE HOSPITAL CHAPLAINCY
Last November we were given permission to have teams minister in the Hospital (post Covid). It is a joy to see how the team have grown into 40 + people after such a long layoff period, we are encouraged by the people with a heart to minister and pray for the sick with 11-20 people coming each week, with well over 100 plus people each week receiving Christ, healings and deliverances occurring every day. Many are discharged fully healed. Medicine treats/ Jesus heals.
We currently have an application to open our second district chaplaincy team at the women's and children's hospital at Kabwe Mine Hospital; we are looking forward to that opportunity.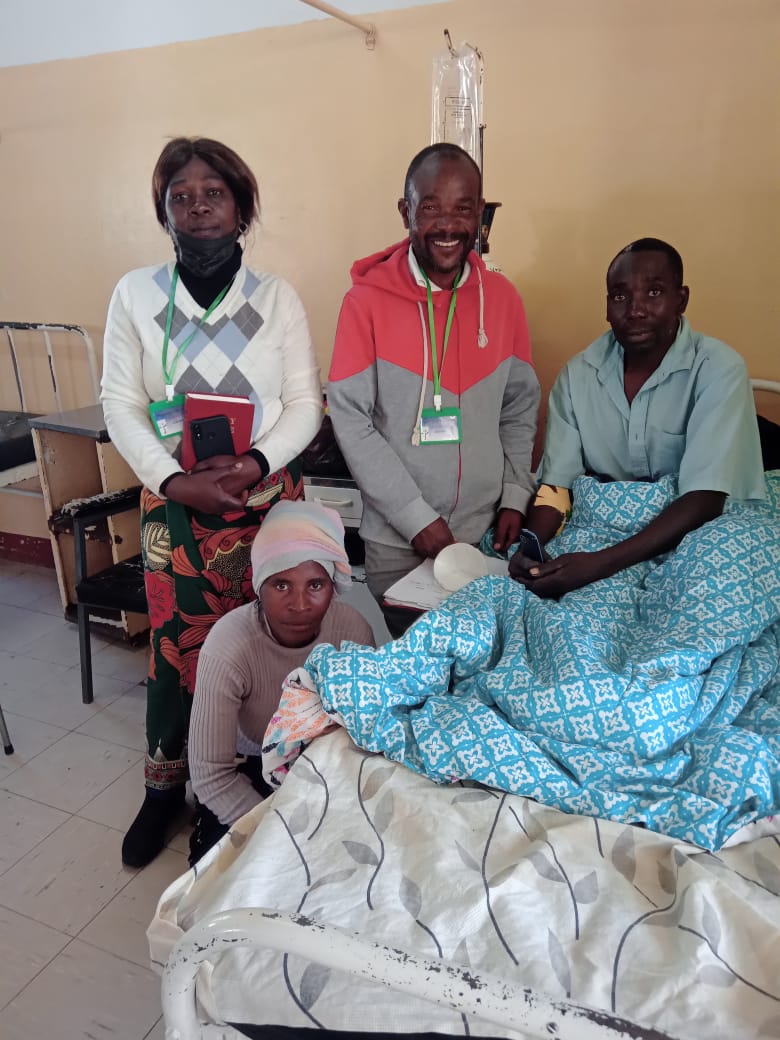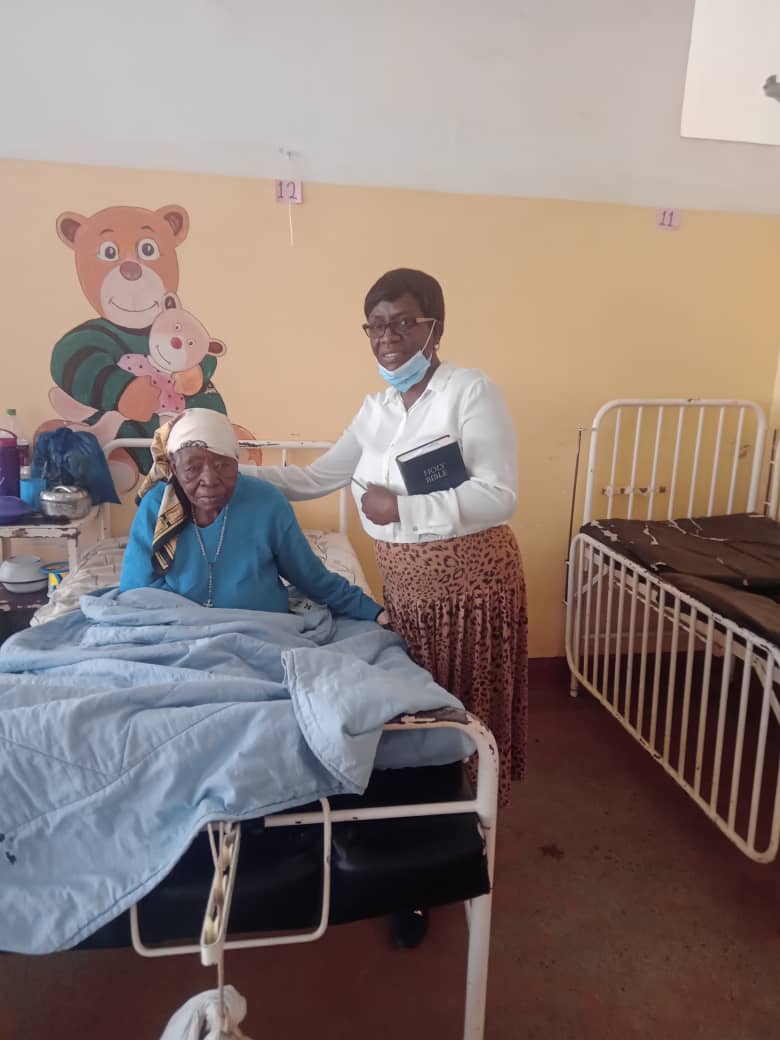 NDOLA HOSPITAL CHAPLAINCY
It so good to see Pastor Chileqwa get the teams back into the Ndola Hospitals, they started with training new team members, the exciting news out of the Copperbelt, is the opening of Kitwe
General Hospital for chaplain teams and Mwense In the country's far North Luapuala District. These openings come from when team members move cities and want to keep on ministering. We Love it souls, souls, souls!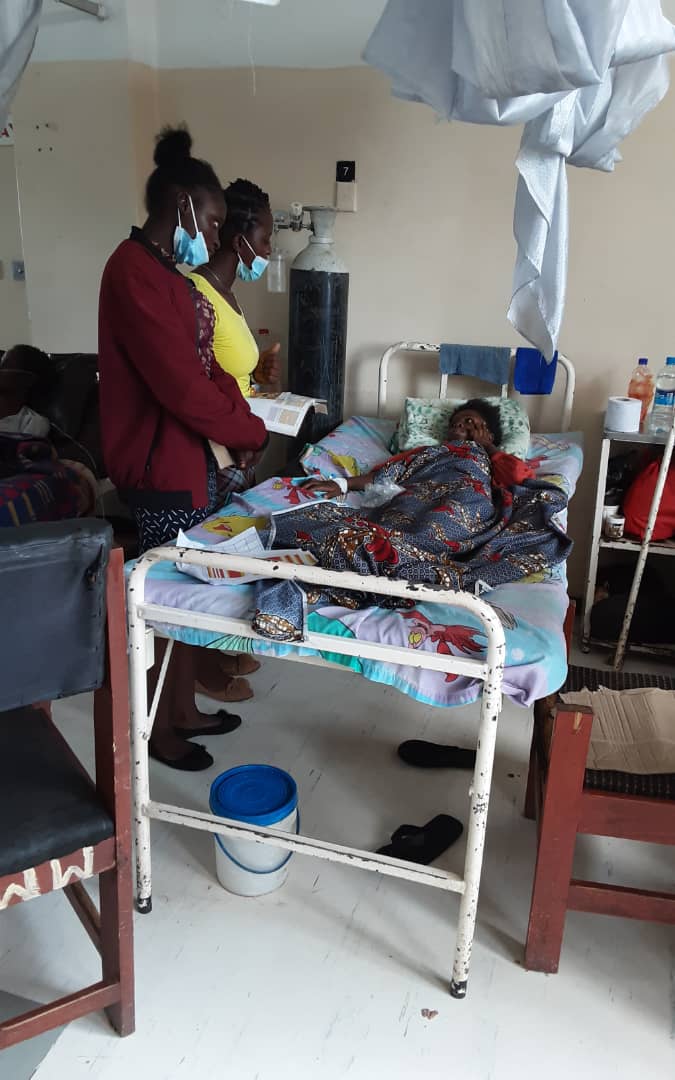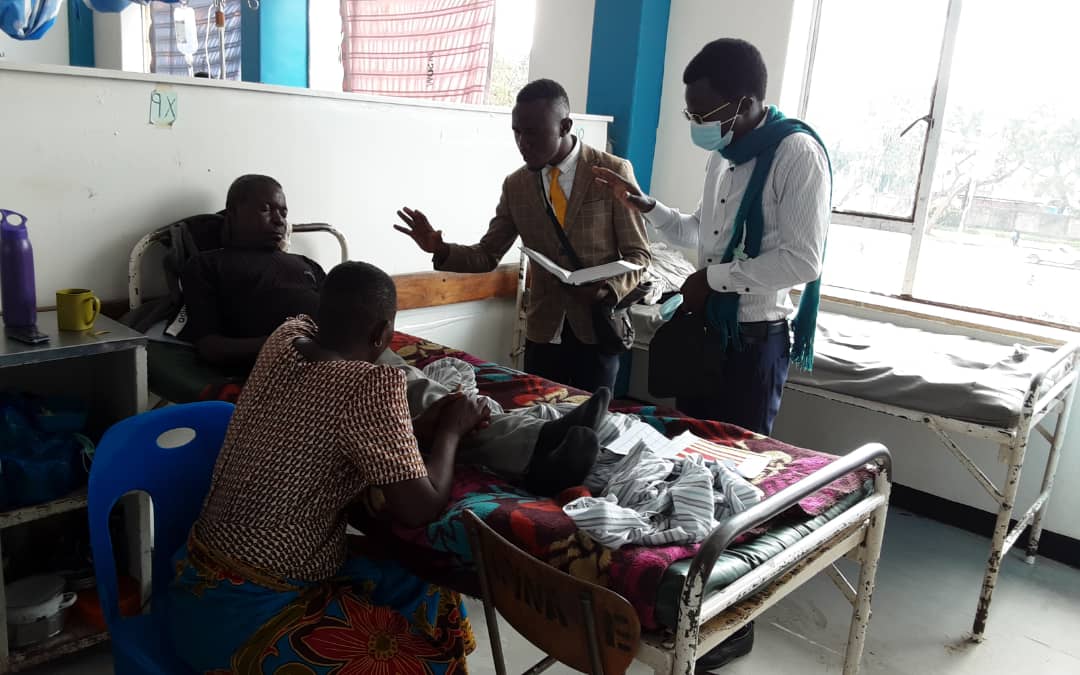 UNCONTAINED LOVE
We have just received a 40' container packed out of Mackay "Operation Lift"; this was supposed to be here last year, but "COVID" got in the way. But there was no holding it back once shipping channels and cost allowed its movement. It is here now and over the coming weeks we will see this reach the people in a very practical and profound way.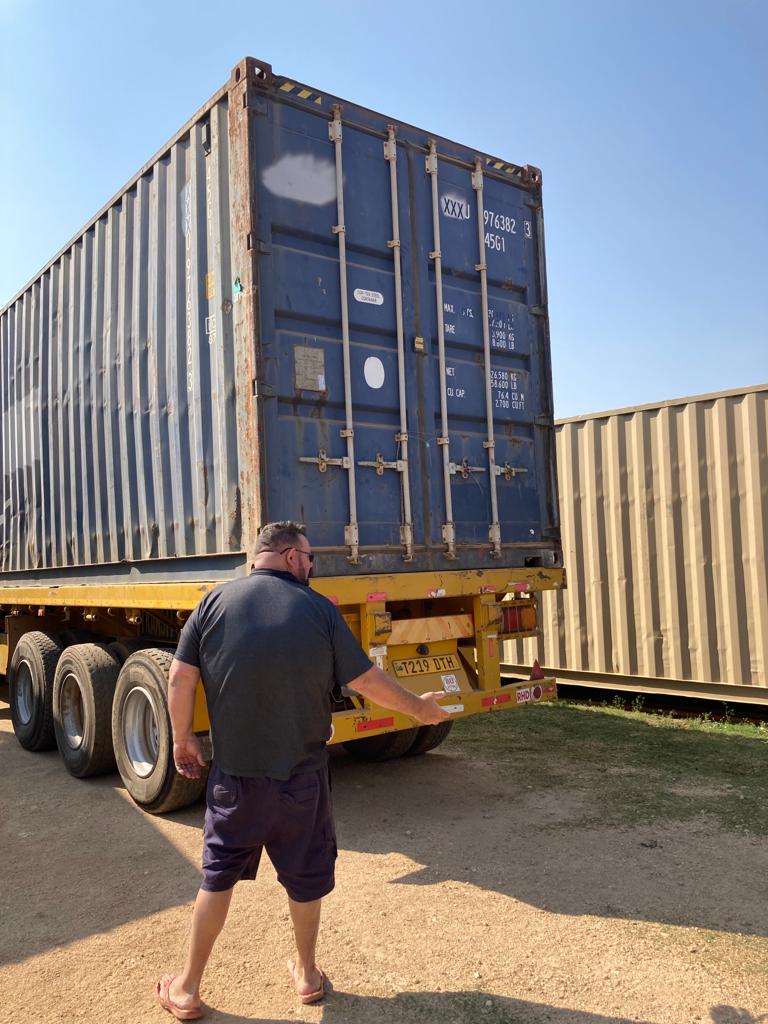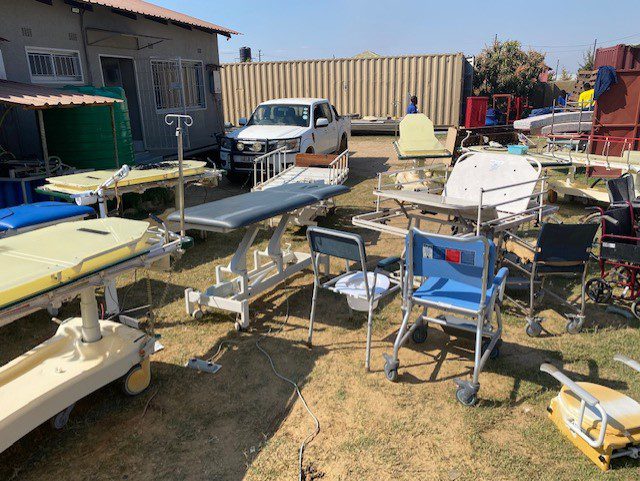 Next month, September, Queensland school Holidays we are packing the next 40' container out of the Gold Coast please call Mum, Robyn 0418774912 if you can help pack, we have only two weekends to get it packed so its "all hands-on deck".
We also need additional finance, although we have most of the budget, we do need extra to cover the impact of increased fuel costs, the low Aussie dollar and some domestic transport costs.
You can make a Tax-Deductible donation to the following His Harvest Account:
His Harvest
BSB 064 166
Acct 10549841
or 
To the Nations Ltd
BSB: 084 899
Acc: 893649295

Reference your Name. Your name
UP and COMING PROJECTS
We are working toward getting farming and outreaching projects expanded in the Lukunga swamps, just working through logistics there.
Chicken farming for chaplain support is another venture we are currently setting up with a view to grow one hundred (100) chickens every 8-10 weeks to help support the chaplaincy programs.
TTN distribution shed "Zambia," – this September I will be breaking out the tools as we put a roof over our storage containers to create a much-needed shed- "Love it when a shed comes together"
Mini Truck – thank you! We raised the funds for the mini truck to help us move goods and people around economically. It is due for arrival in the first week of September.
THANK YOU EVERYONE FOR YOUR LOVE, PRAYERS AND SUPPORT.
In His grip, CHRIS, ANGIE and IMMANUEL. AUGUST 2022