We give God all the Glory! In the winter of 1998 14 months after re-dedicating my life back to Jesus, I was on plane with a team going to Zambia on my first Missions Trip. What was going to be a 2-week trip has blown out into NOW 25 the possessed, set free. Through these latter years we are more productive through partnerships, teams, and relationships. God likes us to work smarter not harder.
Times have changed in that time as you know; little things like the internet, smart phones and all sorts of technical advances that have made the world seem so much smaller. But eternity is still as big as it always has been and so is My God the GREAT I AM!
Silver Jubilee feels like such an achievement from this long-haired boy from the Prawn Farm to now.
I often look back at the things I did then, places I went, and chuckle a little at the capacity, enthusiasm, and stamina of this younger man. I guess many of us can feel that way.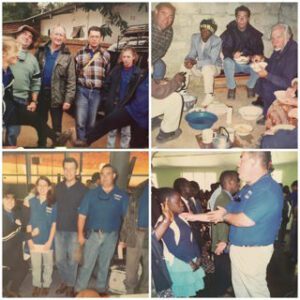 This Summer we, (Angela, Immanuel & I) will be Australia visiting churches, friends, partners, and family. We would like to catch up with as many as possible once again. You can contact me directly email by [email protected] or WhatsApp +260975705271. Our Family have drifted north again, so we will be based out of Cairns. That will be our home address; however we will be up and down the east coast multiple times in the 4 months we are home with a couple of Southern trips too.
There hasn't been a written report since February '23 as we have been busy; so, the Newsletter will be broken up into a few different topics spread out over time or else this will be like reading a set of world book encyclopedias.
The Main event was the last 40' shipping Container and distribution of the contents into the many LOCAL Ministries.
Hospital Chaplaincy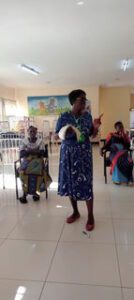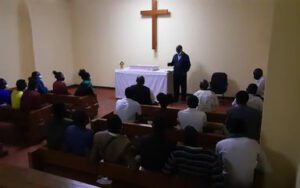 I Love it! It is week in week out, day in day out taking Jesus where He needed, wanted, respected, desired, and hungered for. At times, the teams feel that never ending burden of more, it is still amazing to witness every day the miracle of Salvation, the breakthrough of deliverance, relief of healing.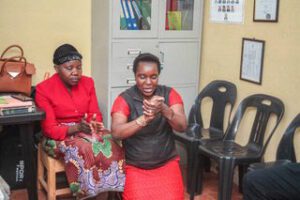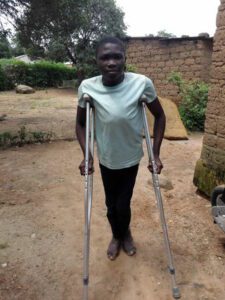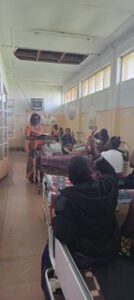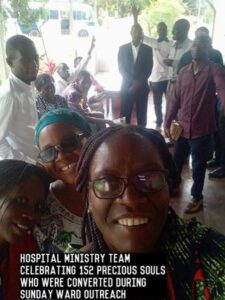 It is hard to articulate the impact out of something so simple and so core to Christian beliefs. Gospel, Healing and Deliverance give rise to discipleship, dedication and growth driven by calling and passion.
It is an honour to handover equipment worth thousands, thousands and thousands of $'s which transforms physical environment and impacts the life of patients, staff alike on diverse levels and ALL
Glory to God. If that was where the testimony stopped; it would be by all accounts, by definition be magnificently successful.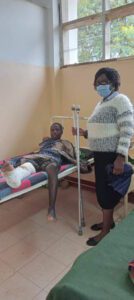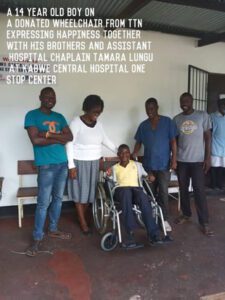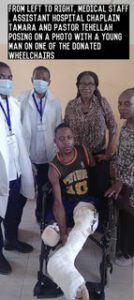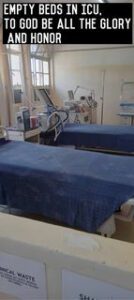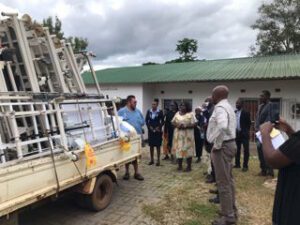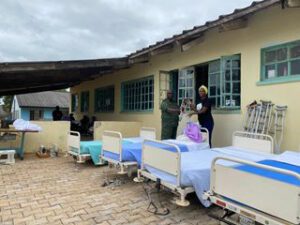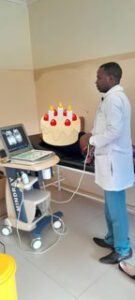 But God encourages us with more as the chaplaincy grows into new hospital clinics in different regions and Nations. All I can do is sit back and say Wow God. WOW! WOW! WOW!
I can easily say that the reach is so far beyond our sight range and understanding that the numbers of disciples who were either patient or hospital staff – that encounter Jesus, are radically transformed.
That encounter gets developed and discipled by the Chaplaincy team. This is just the beginning in HIS plan. Circumstances, promotions, life takes them to places situation's locations etc.
Being confident of this, that HE who began a good work in you will carry it on to completion until the day of Christ Jesus.
Testimonies, texts, Facebook posts abound of people preaching the Gospel praying for the sick setting the captive free in ever increasing locations/places/workplaces/buisnees/ministries/churches/streets/homes/communities.
Why?
He said to them, "Go into all the world and preach the gospel to all creation. 16 Whoever believes and is baptized will be saved, but whoever does not believe will be condemned. 17 And these signs will accompany those who believe: In my name they will drive out demons; they will speak in new tongues; 18 they will pick up snakes with their hands; and when they drink deadly poison, it will not hurt them at all; they will place their hands on sick people, and they will get well."
25 years ago, a long-haired Prawn Farmer from Ilibilbie who grew up in a little wet town (Tully) in Far North Queensland. Took that scripture literally in every sense; it has been the truth that never changes.
If it is true in My life, it will be true in everyone's life.
Appeal
On hand, thanks to the the contents of the containers, we have such wonderful medical equipment, tools, sewing machines and teaching/educations supplies; we are blessed. But as much as we have received a container recently we still look forward to doing more.
We can do more with more.
We look now to raise the funds to source the goods, and ship another container.
A tax-deductible donation of $2:00 and above can be made through:
His Harvest
BSB 064-166
Acc 10549841
Ref: Your name. (Email: [email protected] your name, address, mobile for the tax receipt which will be emailed 1st week in July).
If you don't need a tax receipt:
Donate to:
TTN Ministries Ltd
BSB: 084-899
ACC: 893649295
Ref: Your name. (Email: [email protected] your name, mobile etc).
In His grip,
Chris, Angela and Immanuel E: [email protected]