TTN Ministries works as the infield partner with Operation Lift. In 2007, the ministry "Operation Lift" was established in Mackay, North Queensland, when a 20 foot container of goods was donated by the Mackay base hospital.
Operation Lift supports TTN Ministries by gathering medical equipment and education resources which lifts the name of Jesus AND makes a difference in the standard of health and education in Zambia and beyond.
Sponsor Now!

Financial contributions make a difference to the lives of others

$20 000 to buy, pack, transport and distribute a container to Zambia
That is 65m3 of improved health and education directly into those that need it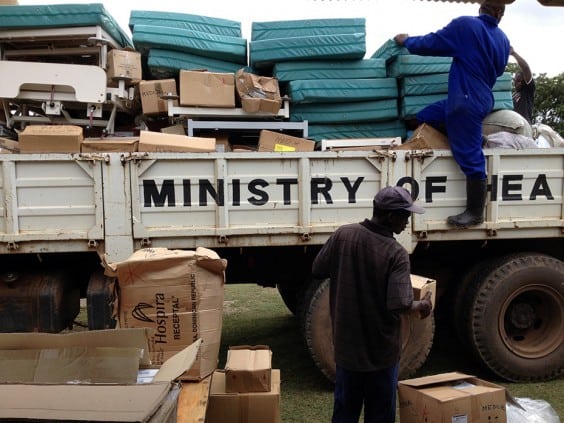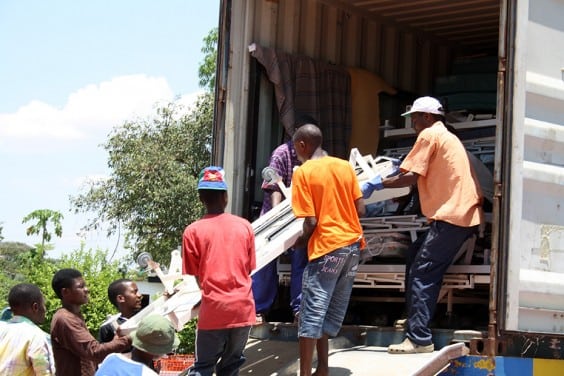 Do you have goods to give?
If you have goods that you think we can use Contact Us!
Secondly, you can donate:
Tools (construction of clinic and schools)
Sewing and knitting machines (for widow support groups)
4WD tyres (good second-hand or new)
Computers
Farm equipment
Any boats and motor and sailing craft or even canoe. All can be used to get the Gospel to the unreached on the rivers and lakes.
Let us know what you have, we just might be needing it – Contact Us!
One Container:
$3,000 to buy
Transport and clearing customs $10,000 – $12,000
Distribution costs $2,000 – $5,000
$20,000 can Make the Difference to:
3 Operating Theatres – to include beds, ICU monitors and theatre lamps
4 Hospital Wards – to include beds and medical supplies
2 X-Ray machines – to correctly diagnose fractures
50 Crutches and walking frames – for those recovering from fractures or immobility
1 Post Natal Clinic
1 Mobile Dental Clinic
5 wheelchairs – giving people dignity and mobility
52 boxes of medical supplies – resource rural medical clinics
4 schools resourced with texts and reading books