Greeting in the wonderful Name of Jesus,
Container News,                  THE HOW!
We successfully received and processed a 40' Container in August which was packed & sent from Operation Lift & Life Impact Church, Mackay FNQ. Our sincere appreciation to all those who donated goods, helped pack, and sowed finances.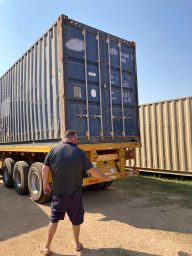 We had the pleasure of having Pastor Ken Wigglesworth visit us from Spirit Life Church, Gold Coast. Ps Ken is a founding member of Operation Lift (Mackay) and one of the key members of the crew that makes the logistics happen in Australia. Here are some photos of equipment being donated to various medical facilities here in Zambia.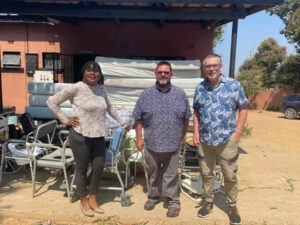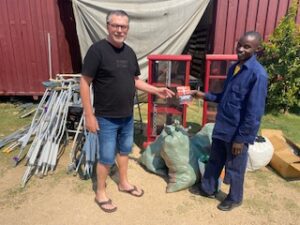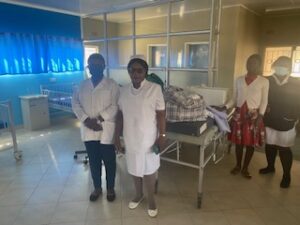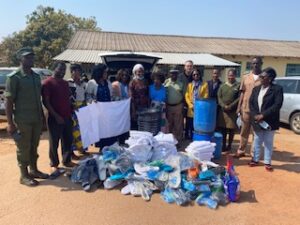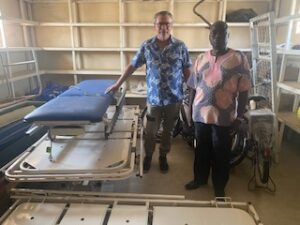 Hospital Chaplaincy            THE WHY!
This medical equipment opens the doors for Hospital Chaplaincy, the Chaplains present the gospel, people give their lives to Christ, Christ Saves, Heals and Redeems their lives. They are radically touched in real life, changing their ways and often results in their families also receiving Christ. Often new believers find themselves back in the hospital; but not as patients but a disciple sharing their testimony with faith that see's signs and wonder's flow. It is so exciting that we see, not just patients, but medical staff impacted with the change. We are witnessing Chaplaincy grow into other hospitals, not because we have planted or planned, but both patients and medical personnel, as life takes them into different areas, they carry that "Hospital Chaplaincy" with them as they go. Resulting in growth and the spread of "Chaplaincy" driven individual passion and calling and not by an organized program.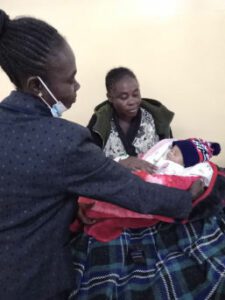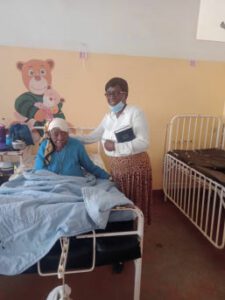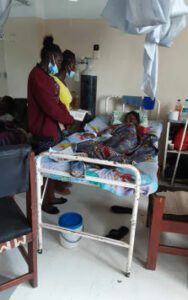 Week in week out the gospel is preached, lives are saved, lives are healed.
Prison's Outreach            THE WHO!
As a Ministry, and through the support of you our Donors, we have adopted 130+ prisoners and the Chinama East Mental Correction facility. A tough place with many needs and at times very sensitive physically, politically, and emotionally challenging. But if not us, then WHO? and if not now, WHEN?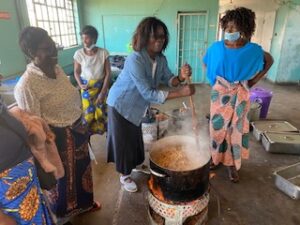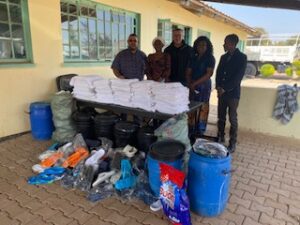 We stand in the gap with the Word, with food, with medical equipment and water storage.
Maheba Refugee Camp.               HOPE NEVER FAILS!
With our ministry Partners we continue to help change lives, with sewing machines and materials we are seeing the lives of women change.  In bleak and unimaginable situations, hope springs forth.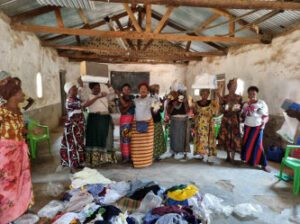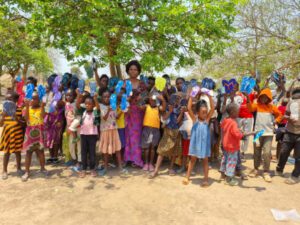 Below is a testimony
This is a testimony of a 51-year-old Grace Ilunga of the Democratic Republic of Congo. She is a refugee who ran away from her country of birth In December 2021 because of the civil war that the country has been experiencing for quite some years. It so happened that, one of the unfortunate nights as they were in deep sleep as a family of ten, some rebels got into their house forcefully with an evil intention of wanting to kill all the occupants in the house, fortunately, those that were not reached at immediately managed to escape while some were killed, but with Grace, they raped her by making turns according to the number of perpetrators that she was unable to count or take note of because of the fear of her life. However, during the struggle to defend herself, they broke her leg and left her half dead. When she became unconscious, they thought she had passed away there by fleeing the place. After a while, there was calmness which prompted the neighbours or maybe the passer by that heard the gunshots and some yelling tip toed to come and see what had happened from that household, only to find Grace laying in a pool of blood. They got her up and rushed her to the nearest health centre, but no progressive help was rendered to her. Because of the uncertainty of their safety, they could not stay long at the health centre but sought for help to get them out of a danger zone. A good Samaritan heard their plea and decided to carry them on stretchers. They managed to cross the Congo River and then they passed through thick forests while heading to the Zambian boarder. Not knowing exactly where they were heading to, but they just had an idea that they were moving out of their country because of the vegetational difference, moreover, they only found themselves in the remote part of the Northern Province of Zambia. One of the churches, catholic to be specific accommodated them for some months. Due to the unplanned stay, it became difficult for the catholic priests to continue housing them because feeding became a problem. It was for the above reason that, the priests made travel arrangements to take them to Maheba refugee camp in the North-western Province which is an established centre. As this report is being written, Grace is in Maheba awaiting replacement. She is spending her nights in a tent as is a trend to all new arrivals but without mattresses together with her four friends together with their children. Grace is still in pain of her broken bones. Her only hope is to God who should arrange for her divine helpers to meet her intervention for her to get back to a normal life like before. There are also several women in Maheba that require basic needs and above all spiritual, moral, and emotional support. Grace has found family from Believers Chapel being led by Pastor Julius. The pastor is doing Pastoral roles to her. The major cry for our sister is to be assisted for her to undergo specialist bone check and alignment. Grace is grateful for the donation TTN did to Maheba Resettlement Camp. May God touch His people to help the less privileged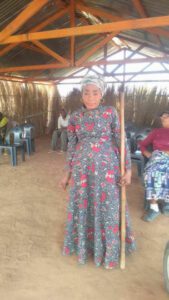 Caleb Centre for Autism.              A BIG, BIG GOD!
In September 2016, a handful of concerned people met to start on a need that looked and felt so big it challenged our thinking, seemed an impossible task.
The children now attending are beginning to excel whether that is simplest of things, to feed themselves, to walk, to talk, to communicate, to wash, to dress or they are gaining computer skills, learning sewing, even hairdressing; they are all on journey as individual as their needs.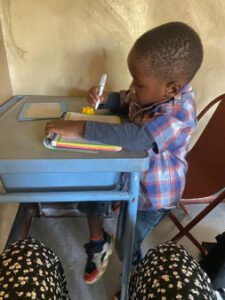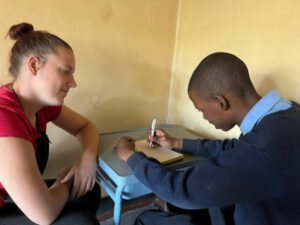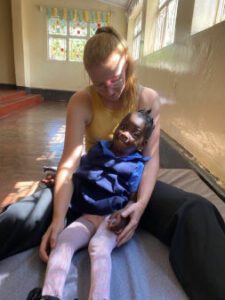 Last month we had a breakthrough, this occurred when the heart of our Nation's First Lady was touched, and not just with talk, but moved with compassion to ACT! Consequently, we have been granted land, bonified, set aside, surveyed and gazette land. Last week a drafts person arrived to say "what do you need in phase one of construction? I have been sent to ask where? so we can build. Our God is a Big Big God. Our walk (with HIM) is not without challenges, as we still need to remain open and function while we wait for the blessing to materialize.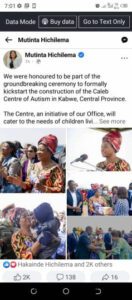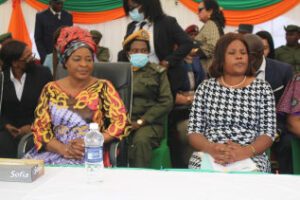 Children Feeding Program.          FOR THE LEAST OF THESE!
It has been good to stand with a Local Church with an outreach in Makalulu Compound to the children, we have a weekly feeding program with evangelical and discipleship to the children and a mentoring and sports program, coupled with daily school tuition. It can be tough to grow up in the compound, there are many reasons why one cannot break free. But with heart and compassion change is not only possible but inevitable, testimonies abound of how lives are being transformed.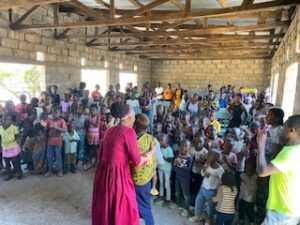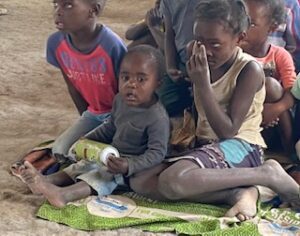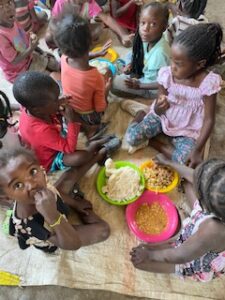 Next Container.                THEY WERE SENT OUT!
Amazing Amazing Amazing.
A Huge thank you to so many as another container is packed on the Gold Coast, (in just two weeks) and has sailed out of the Port of Brisbane to Zambia, the network of people that made this happen made it possible and is so inspiring; you all take part in your unique and generous way, I am grateful, thankful, and moved.  Note: 7 Churches from Gold Coast & Brisbane were represented, my Parents, Pastor and folk I call 'friends' with quality and valuable hospital, school, micro enterprise machines and building items came from Maryborough, Mackay, Proserpine, Gold Coast, Cobram and Sydney. It never ceases to amaze how GOD brings everything together. Volunteers, Goods and keeps the rain away.  The goodness of God is un-ending. It never fails!
Challenges? yep plenty of them, but once again I, and the Board of To the Nations Ministries, on behalf of the recipients in Zambia, extend a hand of gratitude in advance, we say THANK YOU!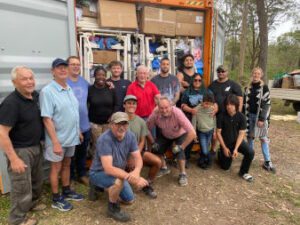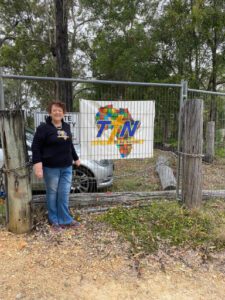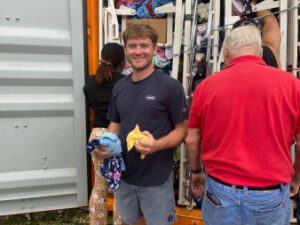 UNCONTAINED – LOVE – JOY – CHANGE – LIFT
In His Grip
Christopher, Angela, and Immanuel