COVERAGE
1st FLOOR MATERNITY FEE PAYING, GYNAE WARD WEST & MATERNITY B WINGS
2nd FLOOR MALE ORTHOPAEDIC, MALE/FEMALE SURGICAL WINGS
3rd FLOOR MALE & FEMALE FEE PAYING WINGS
4th FLOOR FEMALE MEDICAL EAST AND WEST WINGS
5th FLOOR MALE MEDICAL EAST AND WEST WINGS
POST NATAL WING
MALE & FEMALE MEDICAL FILTER AT CASUALTY
TOTALS
RECORDED NUMBER OF PEOPLE REACHED AND MINISTERED TO : 1,179
RECORDED NUMBER OF SOULS CONFESSING CHRIST AS LORD AND SAVIOR : 259
RECORDED ESTIMATED NUMBER OF PATIENTS HEALED AND DISCHARGED : over 1, 000
THANKSGIVING ITEMS:
We had instant healings reported during the month under review with a reduction of patients in some wards.
CHM supported an elderly woman who had no relatives in Ndola, from Luapula province whose grandson (Joseph Kunda 18yrs) died, with a coffin and food. The hospital management helped with a Vehicle to take the body to her village for burial. CHM continues to not only preach love but also demonstrate the same.
CHM was privileged to partner with the Zambia Police on the Copper Belt during the Police health and sports day.CHM was privileged to provide free medical check-ups (Bp check, Sugar test, Weight, Counseling and Prayer). A total of 65 officers were attended to by our CHM team in Ndola.
The CHM Sunday Service in the Chapel aimed at ministering to the primary care givers continues to be a blessing and source of comfort to many people in the hospital.
Note: Monthly reports are compiled based on weekly reports submitted by our ward coordinators.
REMARKS:
CHM continues to be a source of hope and comfort to the sick/infirm. We are touching spirit, soul and body with God's love.
– Rev Chilekwa Mulenga , CHM Board Chairperson
HIGHLIGHT OF THE MONTH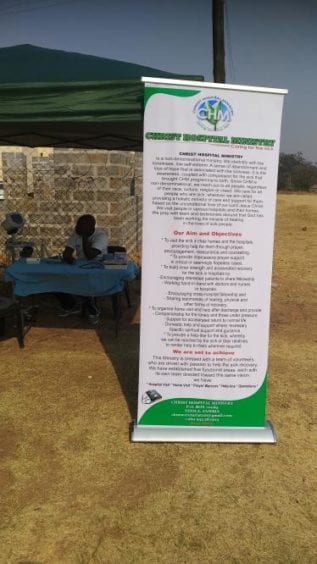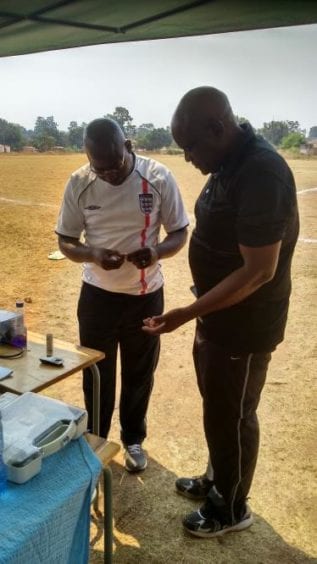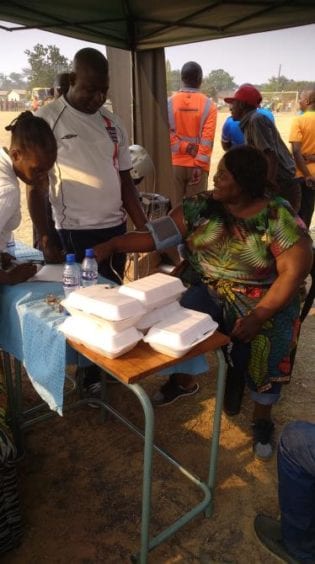 The works of CHM are becoming a clear testimony to the effect that we exist to bring hope and care. CHM shall continue supplementing on the efforts of Government towards a healthy society. In the pictures is the Zambia Police sports and health day, held during the month under review, at which CHM was happy to provide some free health services. A total of 65 officers passed through CHM stand for medical check-ups and spiritual input.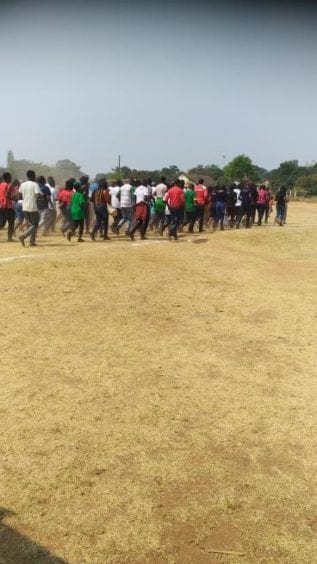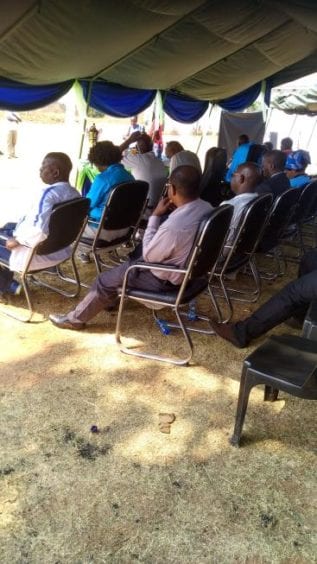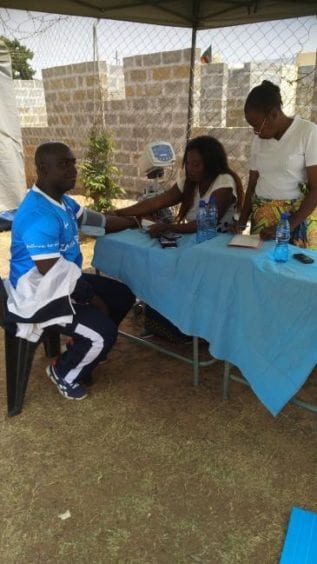 FOR YOUR GENEROUS FINANCIAL AND MATERIAL DONATIONS TO HELP US HELP THE SICK:
Name: CHRIST HOSPITAL MINISTRY
Bank: INDO ZAMBIA BANK
Branch: NDOLA
Account: 0071030007465
Swift Code: INZAZMLX
Branch Code: 090107
"Naked, and ye clothed me: I was sick, and ye visited me: I was in prison, and ye came unto me" (Matthew 25:36)
Thank you for your prayers and support !