Merry Christmas Part Two – A Day at Changkosa,
Today was special day, I day I was looking forward too for some time. Today we loaded the land cruiser with 300 gift packs made up by the Dorca Group from the worship centre in Brisbane, this year we received about 600 of these pack give in the last container. Each bag contained a school bag, some exercise books, pencil case with pencils a small gift a reading book and set of Clothes. We were off to Changkosa the last day of school to take a load of medical equipment some new life new hope packs for the new born baby's as that are delivered at clinic and bless each child with the meaning of Christmas.
In early October the Chankosa community school began, TTN along with a team of short term missionary's from Australia plus support from Operation Lift built a school and clinic in Changkosa, initially we committed to building a birthing clinic but when the women shared they had 70 OVC (orphaned and vulnerable children) they cared for plus the nearest school was 13km away I knew something had to be done. Though the start was shaky and we found the foundation in bad shape we toughed it out started over again and thank God we did. I guess it was only pride getting in the way.
But today after just 9 weeks of school the change you see in the children is amazing, they have learnt so much they can answer question, they can understand the questions you ask, it has been worth it even if were to stop now.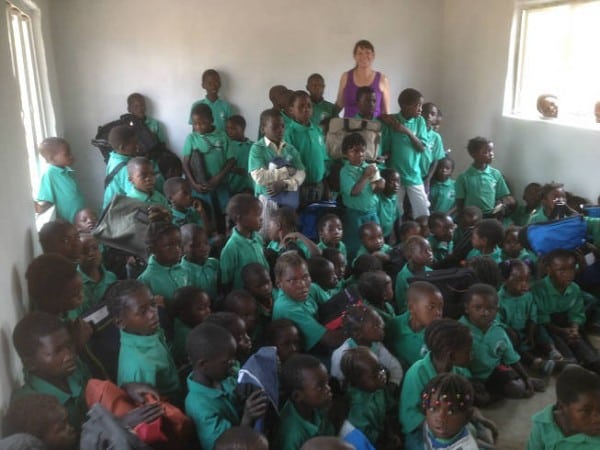 But we won't, so today we lined the children up in two lines so we can hand out the gifts, 9 weeks ago this would have been close to an impossible task, but today lined up they did. To  twice as many girl children at school then boys was great news, this has been focus of many programs across Africa to make sure we educate the girl child so to see it was very encouraging.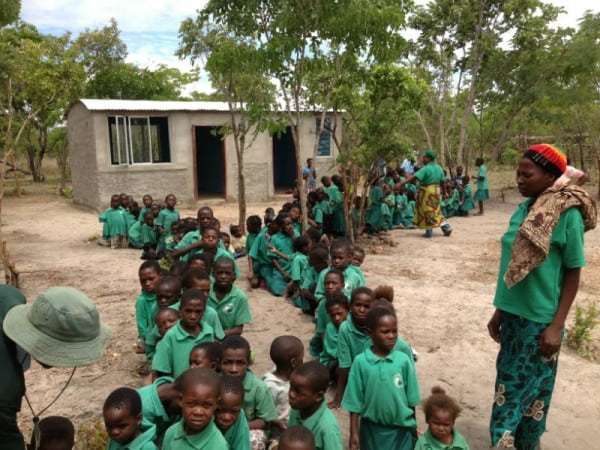 The faces of the children when they got their gifts had smiles from ear to ear, we had about 50 parents watching and you could see the happiness in their faces as well. In 3 short months these children have gone from not going to school to now having a school plus uniforms (Elanora primary school Thanks a billion) now they have their own school bag plus for the first time in their life their very own reading book (a book with the true meaning of Christmas).  We asked the children what does Christmas mean one small boy but his new bag in the air "it is about a bag". After we stopped laughing we began sharing about "Jesus" the reason for Christmas. For most of these children Christmas is just a term they may have heard before. But today was for most of these children was the first time ever had anything to do with the birth of Christ, and what a special way to bring these children into living relationship with Jesus.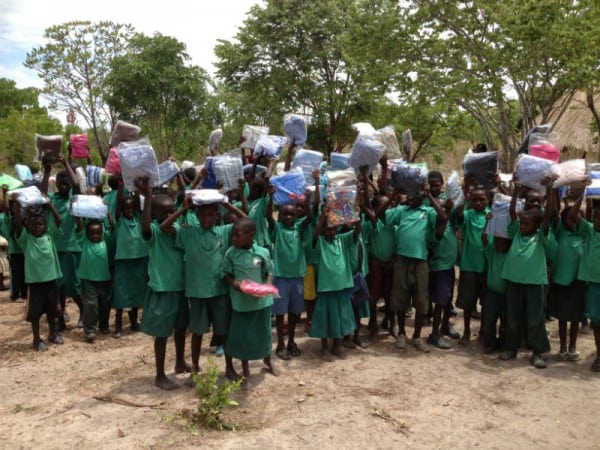 Two statement at Chankosa has brought me tears, the teacher of the baby class about 8 weeks ago was given some teaching materials and handful of reading books by my sister she looked up and said " I am Rich", today Elijah who is from that area was saying to the people "that no one from our village has ever gone to university and as parents we have the opportunity for our children that we never had and with this start that one day some of children will go to university and we Thank God for this". And that is what it is all about connecting people with God that loves them in a meaningful understandable way that bring change to generations.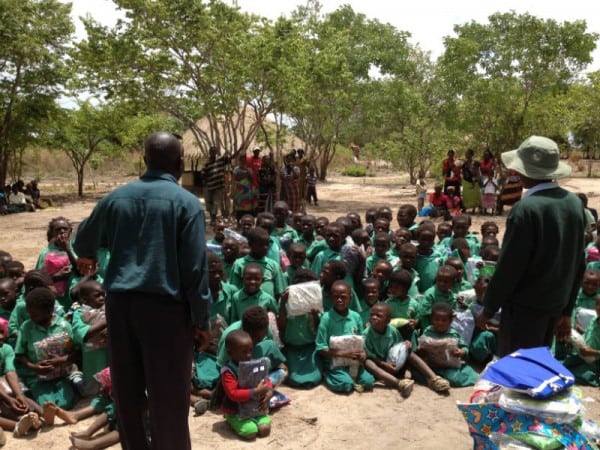 We have two special needs children a brother and sister who have a physical disability, mentally the are normal but because they cannot walk the 13 km to travel to town for school was out of the question but today we blessed them hand mad cross county wheel chairs designed never to have a flat tyre built by the surfers paradise rotary club (Thanks men). But today they go to school and now there friends can help them get around.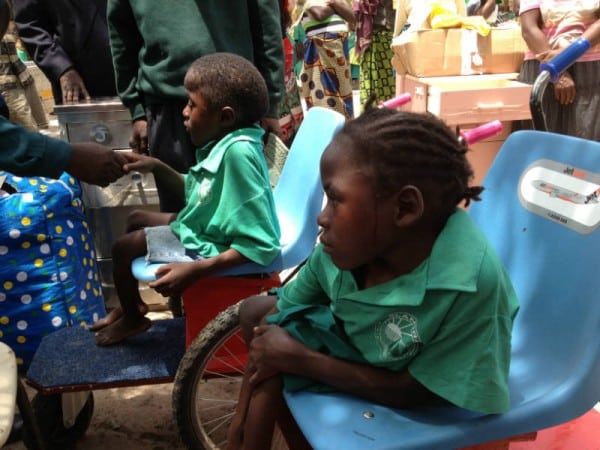 I took the opportunity to share the miracle of God's Love, and he does hear your prayers with all the parents that had gathered, The mother of these children prayed and prayed to God she did not really Know, "Help". Now to testify "How big is our God" to hear the cry of mother in village in the middle of Africa, then on the other side of the Planet He coordinated, a rotary club, two churches and business men, packing crews, a shipping company and a missionary; connects them to this community they all never knew existed backs it up by sending a team of short term missionary's to build a school, then a teacher to help guide lessons and has people from all over the planet support with funds. And today that mother has seen her prayers answered her children have a future. My encouragement to you this Christmas is, Your God is a big God you just don't know what mountains he is moving to bring the answers to your prayers.
So to so many" Thank You", Thank You to those who help pack the containers, thank you to those who donated goods, and Thank You to those  who made this shipping Happen "THANK YOU"!
But as we all have Christmas please let me put one last appeal we need your help, we are short on just few items, currently the children have been using the new clinic as a class rooms but we need the clinic to open as the women are traveling to far to deliver baby's. So we need some more class room space, the good news we have roofing sheets already to build a shelter but we just need a little help to finish of a few things and do some small repairs so come January 7 the clinic is open and the school opens with enough space for the three classes, and the birth attendants start delivering baby's
| | |
| --- | --- |
| Two door and locks | $160 |
| Three tins of paint | $75 |
| Four pockets of cement | $45 |
| Timber | $350 |
| Total: | $630 in Materials |
It is simple 7 people giving 100 gets the last few items to open the clinic and builds another shelter for the children to use as a classroom ready for the start of school on the 7th January.