Updates from the field – by Tamara Lungu
This mail was sent direct from the TTN Ministries ministry team on-site in Africa.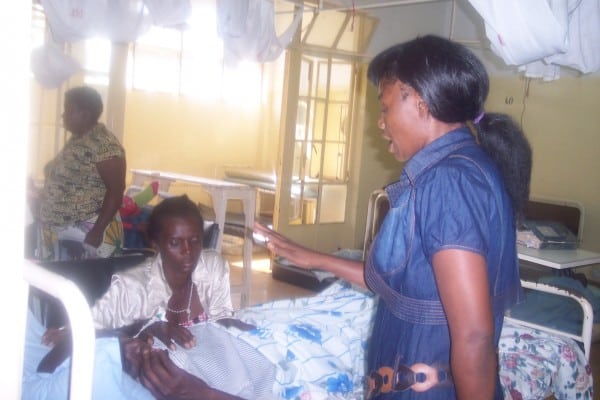 ---
Logistics
Distance to Ministry
>1000 kms
Cost
N/A
Type of Ministry Church Planting
Hospital Ministry
---
Results
How is the Family?
God is always faithful Dad and Mum are doing fine
Number Saved?
300 plus got saved
Number Healed?
Out of 800 plus patients 600 plus got healed
How many on the ministry team?
We are 30 committed members
What next for this Outreach?
Sundays ward outreach Mondays to Fridays ward follow-ups Saturdays home visitations we are planning to have a workshop next month to sensitize. new members on how to minister to the sick
Testimonials
A 38year old man by the name of Obrey Nyambe in ward 6 male general ward who had sever fever after giving his life to Jesus Christ he got healed instantly and went home rejoicing the following day
A 6year old girl by the name of Gladys in ward 8 children's ward who had sleepless nights and the doctors could not find the cause after her mother a Jehovah's witness gave her life to Jesus Christ the child was delivered from evil spirits
A young man in ward 6 male general ward by the name of Webby who had terrible fever after giving his life to Jesus Christ he got healed and was discharged the following day
---
Requests
Financial Requests
Monthly Office stationary———————k200
Monthly t. time———————————-k150
Monthly support——————————–k1000
Prayer Requests
Gods wisdom and knowledge
Gods love and unity to continue in the minister
Gods protection and divine heath
---
Misc
Notes:
We continue thanking God for the support and prayers from our brethren in Austria and ttn Zambia ministry God contiue blessing you and your families. The picture shows one of the Hospital ministry by the of Alice praying for the sick.