Updates from the field – by Tamara Lungu
This mail was sent direct from the TTN Ministries ministry team on-site in Africa.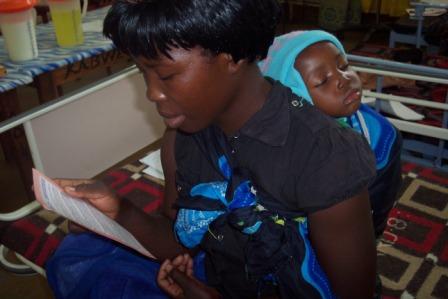 ---
Logistics
Distance to Ministry
Within Kabwe
Cost
N/A
Type of Ministry Church Planting
Hospital Ministry
---
Results
How is the Family?
Very very fine by the grace of God
Number Saved?
120 saved by the grace of God
Number Healed?
Out of 1000 plus God healed 900 plus got healed by His Grace
How many on the ministry team?
30 committed members
What next for this Outreach?
We continue with Sunday ward outreach and Monday to Thursday follow-ups on the wards. On Saturdays we continue to undertake home visitations to patients who have been discharged.
Every second Saturday of the month we have a day of prayer and fasting for the ministry and family members (both ours and staff)
Testimonials
19 year old lady Virginia Makanga in Ward 2 (Female gynae ward) who had terrible pains after a miscarriage. After giving her life to Christ she got healed.
18 year old lady Deborah Shintu in Ward 2 (Female gynae ward) who had lower abdominal pains. After giving her life to Christ she was instantly healed.
A mother by the name of Carol Shaiyain Ward 8 (Children's Ward) whose baby had diarrhoea and vomiting, After she gave her life to Christ the baby got healed
A 26 year old female by the name of Brenda Mwamba in Ward 1 (Female general ward) with congestion in the chest. After giving her life to Christ she got healed.
A young lady by the name of Elizabeth Chibet in Ward 1 (Female General Ward) was found with meningitis and was about to be referred to a bigger hospital. After giving her life to Jesus she was treated in the referral ward for one week and she got healed.
---
Requests
Financial Requests
Monthly Office Stationary – K 200
Monthly Talk Time – K 150
Monthly Support – K 1000
Prayer Requests
God's Wisdom and Knowledge
Unity to continue in the ministry
God to meet patient's practical and spiritual needs whilst in hospital and once discharged
---
Misc
Notes:
We are sad to announce that we lost on of our Zambia TTN team this month on 08/02/15 – Mrs Sarah Phiri. May the God of all comfort comfort us all.
The photo shows the mother who saw her baby healed after she gave her life to Christ as mentioned in the testimonies above
We continue to thank the Brethren from TTN Australia and TTN Zambia for their continued spiritual and financial support. God bless you all! Amen