Updates from the field – by Tamara Lungu
This mail was sent direct from the TTN Ministries ministry team on-site in Africa.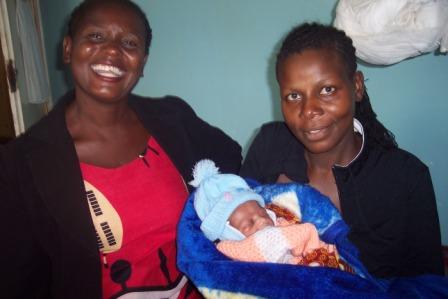 ---
Logistics
Distance to Ministry
Within Kabwe
Cost
N/A
Type of Ministry Church Planting
Hospital Ministry
---
Results
How is the Family?
By the grace of God we are all fine.
Number Saved?
193 by God's Grace
Number Healed?
Out of 2,658 admitted 2,400 patients were healed by God's Grace
How many on the ministry team?
30 committed members
What next for this Outreach?
We continue with Sunday ward outreach and ward follow ups on Mondays to Thursdays.
Second Saturday of the month we have prayer and fasting for the ministry, members of staff and our families.
Each Wednesday we have lunch hour fellowship with members of staff.
Testimonials
A middle aged man survived a crocodile attack. After giving his life to Christ his wound healed far more quickly than expected. It should have taken 1 month but was completely healed within 1 week.
A young lady had fibroids during pregnancy placing both her and her baby in danger. After giving her life to Christ she had a successful operation and both her and the baby are fine.
A young lady who had congestion in the chest for 1 month. After giving her life to Christ she was instantly healed.
A young lady who had terrible lower abdominal pains for 2 weeks. After giving her life to Christ she got healed, was discharged after 2 days and went home rejoicing.
---
Requests
Financial Requests
Monthly Stationary: K 200
Monthly talk time: K 150
Monthly support: K 1000
Prayer Requests
Sometimes we have patients who do not have relatives to meet their needs whilst in hospital and once discharged. Please pray for God to provide a means for us to assist these patients.
We need Gods continuing wisdom and knowledge and for God to provide enough finances for the ministry to be run effectively.
We thank God for the oneness we have within the team and ask that He would enable the same Spirit to continue.
---
Misc
Notes:
The photo above shows the lady described in this months testimonies who was healed of fibroids.She is pictured with one of the Hospital Ministry members
This month we have left out personal details, such as names, ages an wards to protect privacy. The lady photographed has given her permission fo her picture to be used.
We continue thanking God for our brethren, TTN Zambia, TTN Australia and Operation Lift for their continued financial and spiritual support. May the Almighty God continue to grant them their hearts desires.