Greetings in the wonderful Name of Jesus – To the Nations September 2021 UPDATE.
We Pray this newsletter finds you all well, here in Zambia we are grateful for God watching over us.
Wonderful news, the container packed and shipped out of the Gold Coast has arrived at Dar es Salem, Tanzania port and we pray for the final leg of shipping across land and clearing at the border into Zambia on the way to Kabwe our Home Base.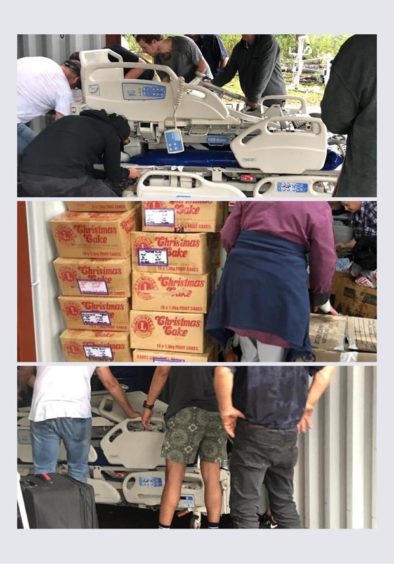 The timing works out perfectly, Sunday saw the announcement at our local church that all ministries are back in operation (following health directives of masks, sanitization, social distancing).
We are excited to get the chaplains back into full swing with ministry teams back into the hospital, with arrival of the container in the coming weeks.
Hospital Support and Chaplaincy
1/ Update and renew the women's ward in Kabwe General Hospital (donation from Halwyn Centre)
2/ upgrade the ICU unit with new hospital beds in Kabwe general hospital (donation from Hervey Bay Hospital)
3/renew the hospital linen
4/ crutches, wheelchairs for the chaplain's team to distribute
5/ free prescription glass for 10,000 plus people (Donated by Lions International Clontarf)
6/ hospital consumables for clinic and hospitals
7/ jumpers, beanies, blankets – children in hospitals and villages. (Knitted by ladies in Rathdowney)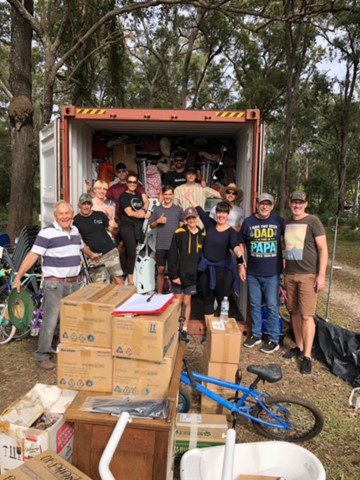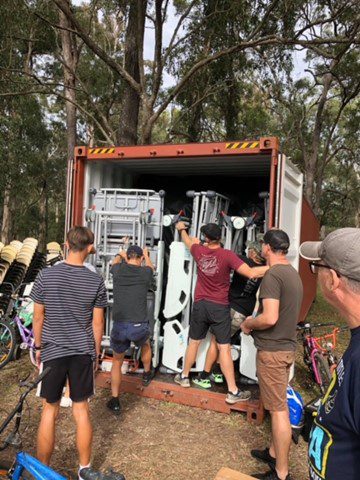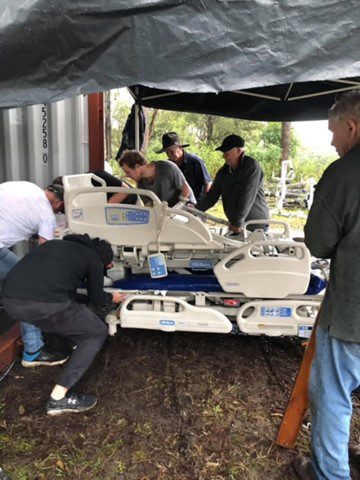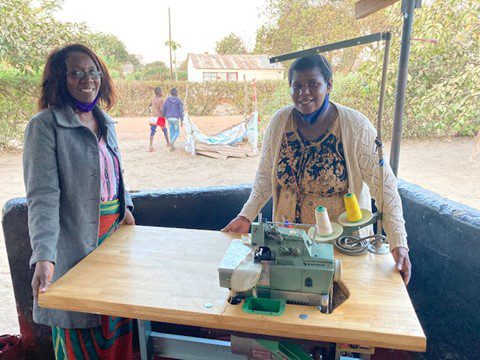 Education support
1/ provide computers for schooling at Children of promise (a donation from a Tenterfield School)
2/ computers for skill training for autistic youths and children. ( ditto )
3/ prisons upgrade skills for life post release.
4/ uniforms and school supplies for rural community schools
Women's Ministry
1/ sewing machines for micro enterprises & skills development (donation – Sinclair Machines-NSW)
Outreaching
1/ equipment for a startup church.
2/ equipment of evangelical and church planting teams eg: bicycles
Humanitarian
1/ clothing/uniforms/ shoes for those that simply need it.
In recent months we have helped two ladies develop their business with some industrial sewing machines taking them well into the next level. They showed not only the capacity that they can use but excel at this skill.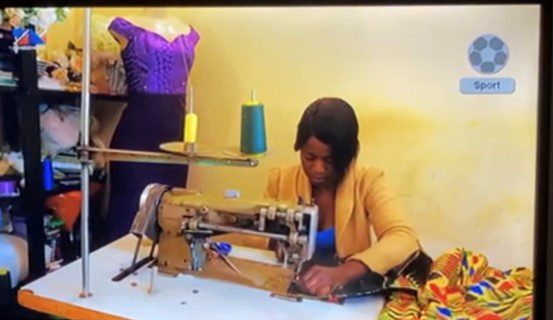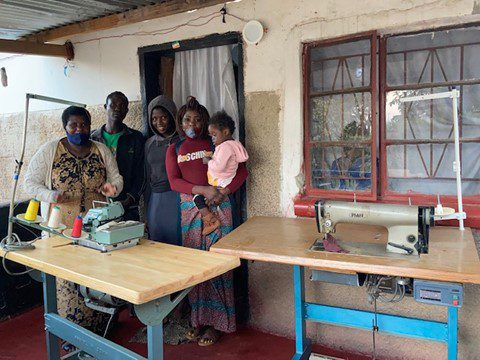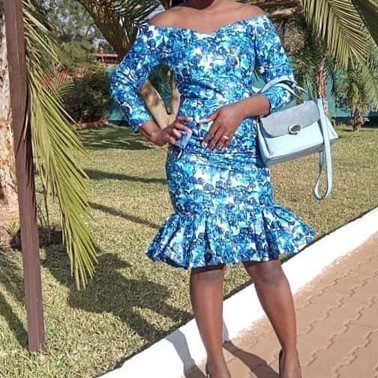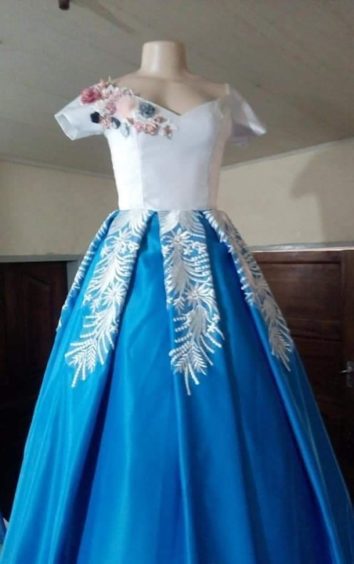 Caleb Centre for Children with Autism
We continue to advance and witness miracles in the children as they develop skills and engage in education, this bring so much hope for families that once upon a time felt life had more challenges than they could cope with. Now they have hope.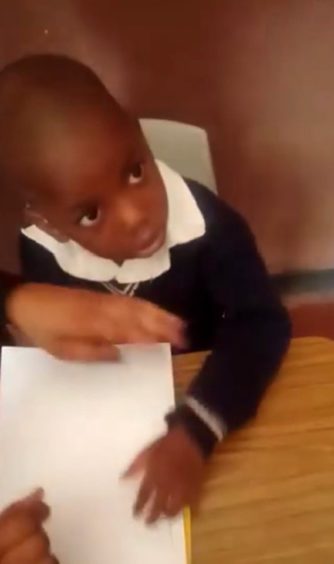 Keeping the doors open is a burden that lingers; we desire to build a regular support base. This is not made easy in the current climate, but your support, thus far, is testament that the Centre is still operating, 6 years this September.
We have embarked on a partnership with the parents of the children to commence farming this coming wet season. The parents have put a funding proposal to TTN to raise funds to farm 3 hectares of soyabeans to create a cash crop that would cover 6 months of the school cost. This would be an ongoing enterprise.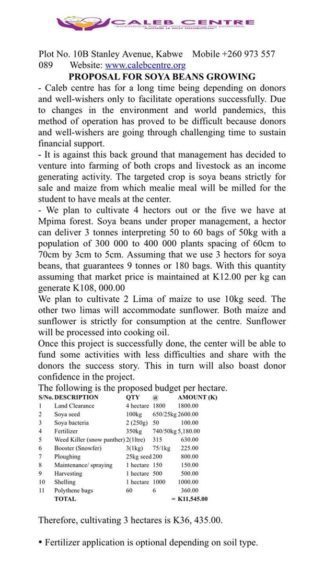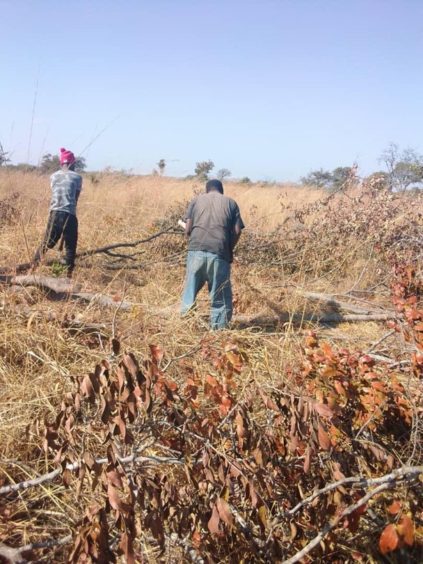 We are excited to announce that we have received funds and commitments to commence farming 2 of the 3 hectares which is great start, and we believe for the rest to come in. A great help up and a great plan for self-help and opportunity to build community.
Zambian Second Container.
We are eagerly waiting a booking confirmation for the second container to ship to Zambia, the "Operation Lift" team in Mackay have assembled a 40' Container load full of medical, educational, construction materials and tools.
Currently we are in a queue, waiting for a container berth on a ship, we could jump the queue at a cost of $3000aud extra, but for now we will trust in God for the when, because He gave us the why. (Due to the pandemic, the lock downs etc has caused the availability of shipping berths to dramatically drop, this of course causes shipping costs to rise; so we just have to await a berth).
That container will ship, and we look forward to it arriving as it will open a season of renovating and rebuilding medical clinics, churches, village schools and other needs beyond just the medical side of the work. As well, it contains mountains of tools for farming, skills training, and construction.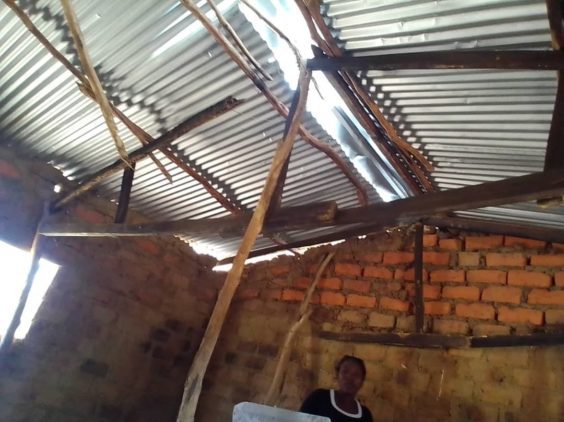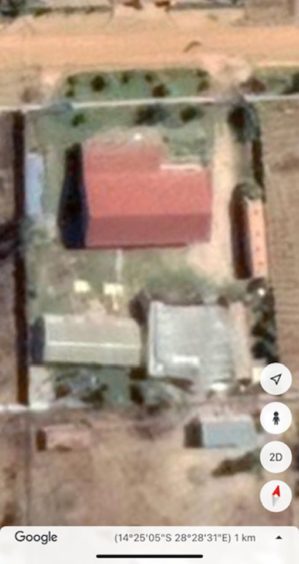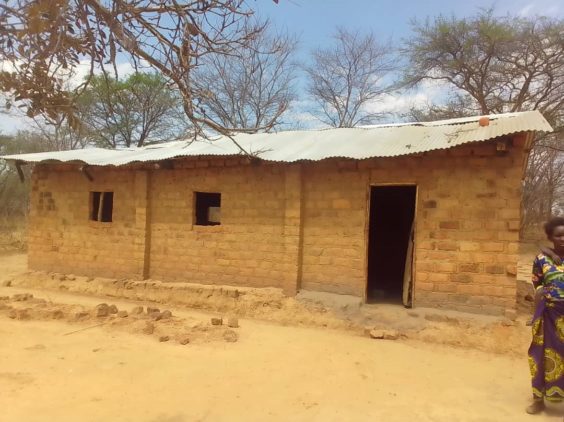 Angela, Immanuel, and I thank you for your support, love, and prayers. We would love to be planning our return home as we have done pre-pandemic years but are hopeful that borders will open by the end of this year or early in 2022. Another consideration is the cost of flights and not having to wear the cost of hotel quarantine will also add to the when our return will happen. This indeed is a personal prayer point.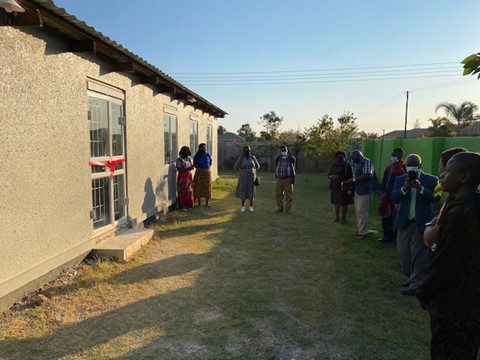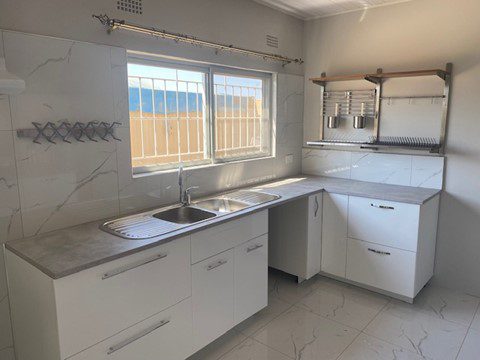 We also thank you for your generous donations and prayer support and hope you can go an extra mile to enable our "To the Nations" Ministry to continue strongly in fulfilling His Great Commission, which is the foundation for evangelism and cross-cultural missions work. (Matthew 28:18-20).
Donations of $2 and above are Tax Deductible deposit details:
BSB: 064 166. A/c: 10549841. His Harvest Ministries. Ref: your name. (Please email [email protected] your Name, address, and phone number to ensure your receipt is sent).
If you don't need a tax receipt our deposit details: BSB 084 899 A/c: 893649295. TTN Ministries.
Reference: your name: (email Robyn as above so we can acknowledge your kind donation).
In HIS grip, Christopher