Updates from the field – by Tamara Lungu
This mail was sent direct from the TTN Ministries ministry team on-site in Africa.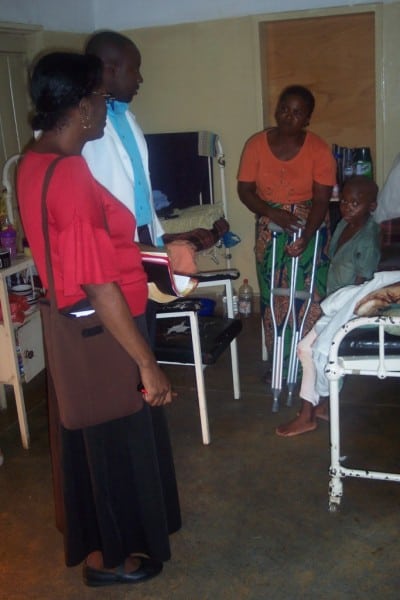 ---
Logistics
Distance to Ministry
International
Cost
> 1,000,000 k
Type of Ministry Church Planting
Hospital Ministry
---
Results
How is the Family?
Indeed God is always gracious dad and mum are doing fine. I have also started a small business which so far is doing fine.
Number Saved?
By the grace of God more than 100 patients and bedsiders got saved
Number Healed?
out of 1000 plus patients more than 700 got healed
How many on the ministry team?
we are 30 committed memebers
What next for this Outreach?
we continue with Sunday outreach, Mondays to Fridays ward follow- ups Saturdays Home visitations weds inter-denomination Christian fellowship.
Testimonials
A woman by the name of Doris in ward 1 female general ward who had fever after giving her life to Jesus Christ she got healed and was discharged
A woman by the name of Lillian in ward 1 female general ward who had a terrible headache after giving her life to Jesus Christ she got healed and was discharged the following day
---
Requests
Financial Requests
0ffice allocation(monthly)-k200
Talk-time (monthly)-k100
Support (monthly)-k1000
Prayer Requests
Unity in the ministry
Gods supernatural wisdom and knowledge
Ministry vehicle for effective ministry
God to meet patients needs whilst in hospital and after their are discharged
God to take the ministry to other level
---
Misc
Notes:
We continue praying for all our supporters who faithfully support the ministry in one way or other.
the pictures shows some of the beneficiaries of the donated medical equipment. Th boy shown was burnt in a glass house which affected one of his legs, he was assisted with clutches. The other shows some of the hospital ministry members and the other one shows the prisoners who where give spectacles.