Updates from the field – by Tamara Lungu
This mail was sent direct from the TTN Ministries ministry team on-site in Africa.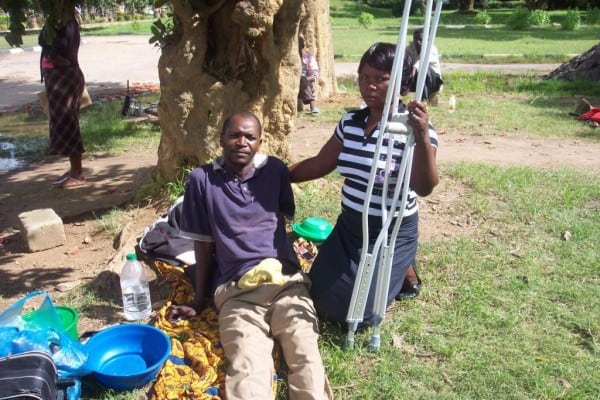 ---
Logistics
Distance to Ministry
International
Cost
> 1,000,000 k
Type of Ministry Church Planting
Hospital Ministry
---
Results
How is the Family?
By Gods grace the family is doing well. mum and dad are ok and one of my nieces is now in an examination class.
Number Saved?
By Gods grace more than 100 patients and bed siders got saved
Number Healed?
out of 1000 plus patients 500 plus got healed
How many on the ministry team?
we are 30 committed memebers
What next for this Outreach?
We continue with Sunday outreach, Monday to Friday ward fellow-ups, Saturdays Home visitations. We are also planning to have a seminar for the members
Testimonials
A 31 year old lady by the name of Bridget in ward 2 female gynae ward who had backslider who under went an operation and the wound was not healing after giving her life to Jesus Christ she got healed and was discharged 2 days later
A young lady by the name of Monica a Jehovah's witness who had a very sick child in ward 8 children ward after giving her life to Jesus Christ her child got healed
A student from one of the colleges who was very sick and could not talk after giving his life to Jesus Christ by raising his hand got healed and was discharged the following day
---
Requests
Financial Requests
Monthly office stationery and other needs – k200
Monthly talk-time -100
Monthly support -1000
Prayer Requests
Gods wisdom and knowledge
Unity in the ministry
God to meet patients needs whilst in the hospital and after they are discharged
God to provide a vehicle for effective home visitations ministry
---
Misc
Notes:
We continue thanking God for all those who are supporting the ministry in one way or other.
The donation has built a good working relationship between the hospital management and the office of the chaplain
The pictures show some beneficially of some donated item ward ministry and inter-denomination christian fellowship