Updates from the field – by Tamara Lungu
This mail was sent direct from the TTN Ministries ministry team on-site in Africa.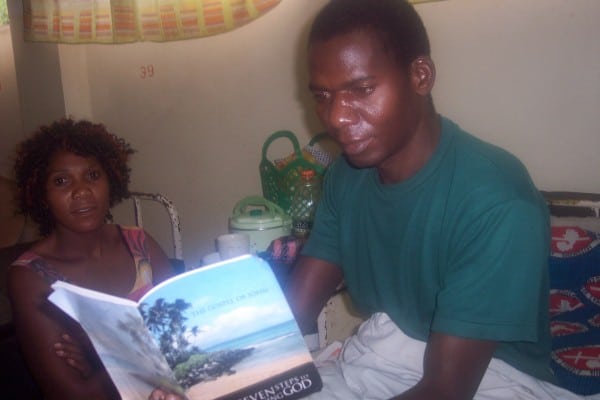 ---
Logistics
Distance to Ministry
International
Cost
N/A
Type of Ministry Church Planting
Hospital Ministry
---
Results
How is the Family?
God is always gracious Dad and Mum are doing very ok. We thank God one of my nieces has qualified to grade 10.
Another niece who was not feeling well and was suppose to undergo operation is fine and she never under went operation because of prayers.
Number Saved?
We have 220 plus saved by the grace of God
Number Healed?
Out 900 plus 700 plus got healed by Gods grace
How many on the ministry team?
we are40 committed memebers
What next for this Outreach?
We continue with Sunday outreach, Mondays to Fridays ward follow-ups, Saturdays Home visitation.
We are planning to have another workshop especially for new members who have just joined to sensitize them on how to minister to the sick and bed siders.
Testimonials
A young lady by the name of Marjory a Jehovah's Witness in the maternity ward who was one month over due and was assigned for operation after giving her life to Jesus Christ she had a normal delivery.
A man in ward 9 male surgical ward who was involved in a terrible road traffic accident and could not sit up right whose name is Ased Muchelemba after giving his life to Jesus Christ he was able to sit up right and was discharged after few days.
A 30 year old lady by the name of Maureen in ward 1 female General ward who had sever fever which led to high temperature after giving her life to Jesus Christ she got well and went Home rejoicing
A young man in ward 6 male General ward by the name of Muyunda who had complication in his chest and could not breath well after giving his life to Jesus Christ he got well and went Home rejoicing
---
Requests
Financial Requests
Monthly stationary———————————-k200
Monthly talk-time ————————————k150
Monthly support————————————–1000
Prayer Requests
Gods wisdom and knowledge
Unity in the ministry
Gods grace to give us strength to do effective ministry
God to provide a vehicle for effective ministry
---
Misc
Notes:
We continue thanking God for our brethren from Austria and TTN Ministries who have continued supporting Gods work, God continue blessing you and your families.
The photos above shows Ased who sat up right after giving his life to Jesus Christ, a 32 year old lady by the name of Jane Mulenga who is physically handicapped with polio from childhood who is one of the beneficially of donated crutches and a 80 year old man who had a fracture on his right leg due to drunkenness gave his life to Jesus Christ and vowed never to drink beer again he was assisted with a zimmer frame