Updates from the field – by Tamara Lungu
This mail was sent direct from the TTN Ministries ministry team on-site in Africa.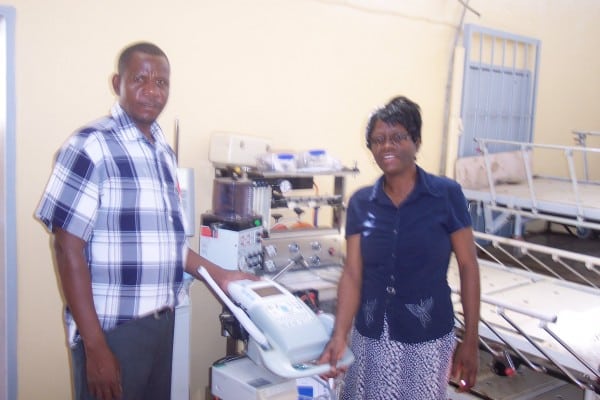 ---
Logistics
Distance to Ministry
International
Cost
> 1,000,000 k
Type of Ministry Church Planting
Hospital Ministry
---
Results
How is the Family?
God has always been faithful Dad and Mum are doing fine and they busy planting maize. One of my niece is waiting for grade 9 results and we trust God she has made it
Number Saved?
By Gods grace 200 plus got saved
Number Healed?
Out of 1000 plus 800 plus got healed
How many on the ministry team?
We have 40 committed memebers
What next for this Outreach?
We continue with Sunday outreach in wards, Mondays to Fridays ward follow-ups Saturdays Home Visitations
we are planning to have a seminar next month to continue highlighting members on how to minister to the sick and bedsiders especially the new member
Testimonials
A 25 year old lady by the name of Patricia in ward 4 women maternity ward whose pregnancy was over due after giving her life to Jesus Christ she had a normal delivery and both the baby a her were fine and they were discharged
A young man by the name of Samson in ward 6 male General ward who had congestion in the chest after giving his life to Jesus Christ he got healed and went home rejoicing
A young lady a Jehovah's witness by the name of Grace in ward 2 female gynae ward who almost lost her unborn baby after giving her life to Jesus Christ she got well and was discharged the following day
---
Requests
Financial Requests
Stationary monthly——–k200
Talk-time monthly———–k150
Support monthly————k1000
Prayer Requests
Gods wisdom and knowledge
Unity in the ministry
God to provide a vehicle for effective ministry
Come 2014 God to do something new in the ministry
---
Misc
Notes:
The photos show some of the donated items to Kabwe general hospital and some of the beneficially of the donated items.A 16 Year old girl by the name of Albina whose left leg was amputated after she was attacked by a crocodile when she was drawing water at village was assisted with crutches. A 58 year old harry who fell on fire due to epilepsy was also assisted with crutches. God continue blessing the brethren in Austria who donate medical equipment and supporting the ministry and the leadership of ttn ministries.