Sadly, Swaziland has the highest rates of HIV infections in Africa
Our container was unloaded next to a compound housing over 80,000 people and has the highest rate of HIV/Aids infection rate in the country, making it one of the highest HIV/Aids infected areas in the world.
Did we plan that? No, this was God's purpose, fulfilled.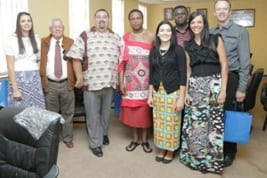 The Missions team to Swaziland with Prince Guduza
Collaborating with the Alliance Church of Swaziland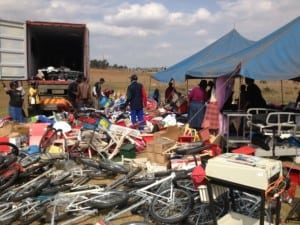 Working with the Alliance Church we were able to directly impact their clinic and school. Talking with church members and other staff they felt so blessed. Medical equipment was placed directly into the hospitals and clinics however there was just as much excitement about shoes, clothes and school supplies. This equipment is a blessing and will assist thousands of people in need.
"Having so many young women who are sick, they can't work and can't provide even the simplest things for their children, so to have these clothes, shoes and school supplies will make a difference in so many lives".
Alliance church has 4 clinics and 13 schools across the country, also an orphanage that provides specialist care for very sick babies and another that is home for abandoned babies.
You have made a difference
Through the Alliance Church a donation was given to Princess Sikanyiso to support her foundation that works with young women of southern Africa, in Swaziland and also in South Africa and Zimbabwe.
TTN Ministries is an outreach ministry, a church planting and discipleship based ministry. Since 2008 we have taken that heart for ministry into the area of health and education. I have personally witnessed the effectiveness AND impact, of sharing the Gospel and discipleship, has within a hospital/clinic environment.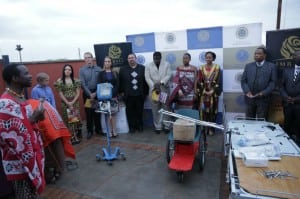 We were privileged to sit with the Princess over dinner to discuss God,
and the impact HE has in the nation.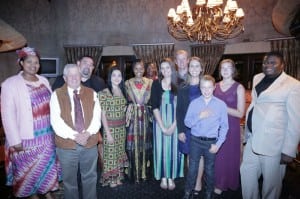 While we were in Swaziland were introduced to a Christian organisation (Korean). The founder came to know Jesus while traveling in Africa, he became sick and was admitted into hospital it was there that Christian doctors and nurses lead him to Christ.
Today he has planted over 300 churches, has started the first Christian school of medicine; the only school for medicine in Swaziland.
TTN Ministries partners with those that share our vision.
Imagine the impact of hundreds of Christian medical professionals, reaching out to thousands across a continent!
Through TTN Ministries you can make a difference,
This is world changing. The next phase is the construction of the training hospital.
In September this year we made a small donation of medical training dolls.
TTN Ministries, in partnership with Operational Lift has the capacity to equip this teaching hospital and be integral part of providing medical training to Christian doctors and nurses from all over southern Africa.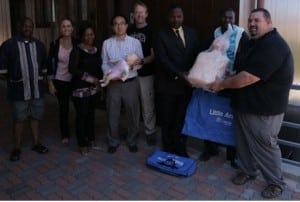 Thank You – for all your help and support – Together we can make the difference.
Africa will be saved
In His Grip
Chris & Angela Shadbolt
Directors – TTN Ministries