Uncontained Love – Kabwe Zambia 2014
Greetings in the wonderful Name of Jesus. This week saw us about wrap the delivery of medical equipment through the operation lift project and once again God's Love was Uncontained.
In short we processed and donated about 25 tonnes of medical equipment with value well beyond 350,000 dollars to three Hospitals.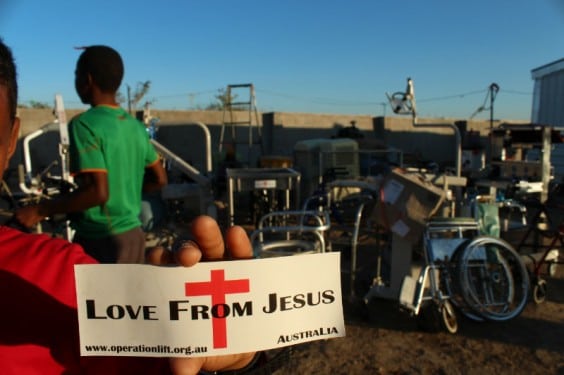 Figure 1 Why we do what we do Thanks operation lift
During the hand over at Kabwe General Hospital we were encouraged with the government recognition of the impact of the office of the chaplain and its major role in the recovery of patients and as well as the lives of the staff. In short they said don't give up keep on preaching the Gospel and loving the patients.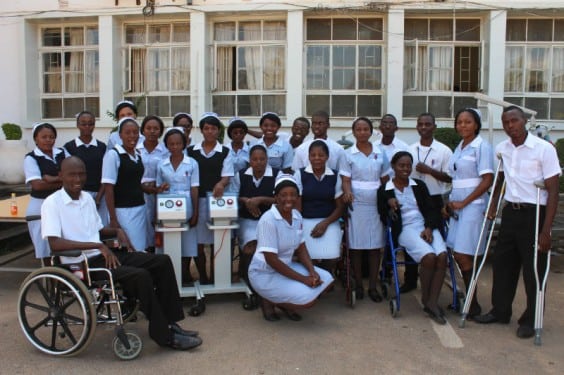 Figure 2 Trainee nurses posing for pictures at the handover
We were also inspired to keep going as they testified it was because of the churches involvement and the development of the hospital that now look at expanding the role of the hospital to go from a regional hospital (level 2) to become referral university teaching Hospital (level3/4). The Government recognized that ability of the hospital to do so has largely been due to the support of the church and God.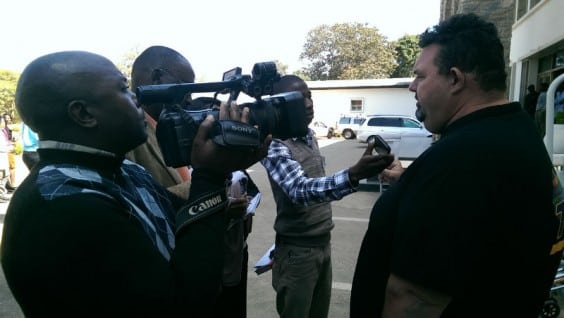 Figure 3 Being interviewed for National News
Recently we boosted the hospital beyond just equipment and added over 8000 units of hospital clothing/bed sheets /pillow cases/uniforms at value of over 90,000 dollars this world make it the only hospital as far as we know the only hospital capable of dressing all their patients in hospital clothing in the entire nation.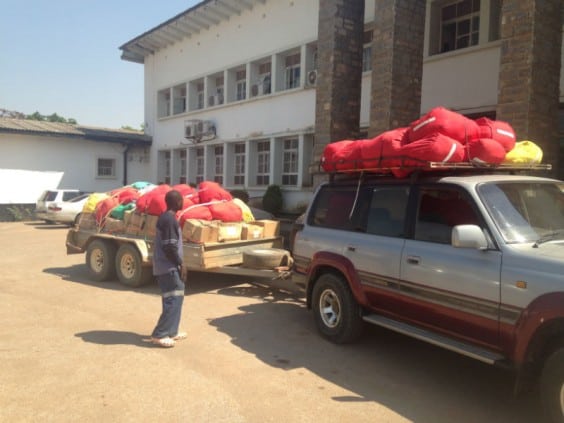 Load one of two of Hospital clothing and linen Thanks Bundaberg INC.
Tamara Lungu who has included her report below works with a dedicated team from many different churches reaching the 1000 plus patients and 1000 supporting family members each month. Beyond her support that gives her ability to be at hospital serving every, TTN supports the office with some administration and office coast but also equip the team with a supply of wheel chairs, crutches, clothes for new born babies, prescription glass and other goods to provide for those in need who just can't afford and can't be discharged without these items. Going beyond a hollow message of Love.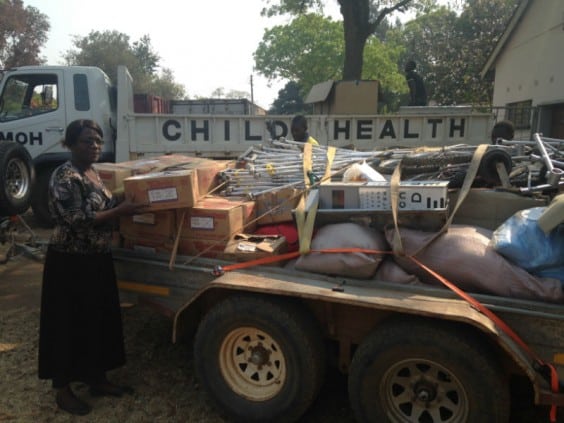 Figure 4 Tamara Lungu with the Trailer load of Good for the Chaplain department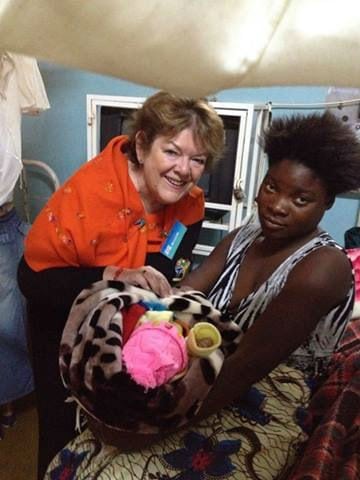 Figure 5 Robyn Flegler handing out some Knitted baby clothes to mother on her recent Missions trip.
How can You Help ?
We always need finical support to these gifts from Australia in to Africa
We always need a hand packing -: Gold Coast, Mackay, Bundaberg  and Maryborough
May be you have a contact at school, a Hospital, nursing home, a clinic, a  transport company even a guy with truck who could help.
For sure we all can make a difference as it UNCONTAINED, God's Love.