Greetings in the wonderful name of Jesus,
It is good to be back in Australia for a while but looking forward to our return and getting on with what Gods is wanting to do this year as doors open across Zambia as the urban crusades begin a fresh and new as invites have come flooding and as door open in other nations with Operation lift it so very exciting knowing we will see 100's come to Christ this year, churches will be strengthened and planted 1000's will be healed and set free.
Just prior to coming back to Australia we were invited to go visit Swaziland and Malawi on behalf of operation lift and TTN in relation to the medical donations and Chaplaincy work we are involved with in Zambia, we travelled firstly to Swaziland met some members of the Royal family in Swaziland, Prince Guduza (speaker of parliament) the Queen Her Royal Highness LaMbikiza and her daughter Princess Sikanyiso. We also had meeting with the minister of Health Benedict N Xaba and exciting young on fire Christian with heart for evangelism and the Minister of Sport and wonderful God fearing woman.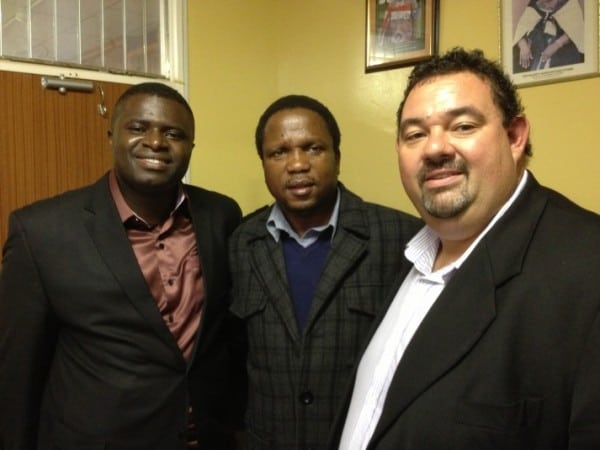 Figure 1 Pastor Sydney, Prince Guduza, Chris Shadbolt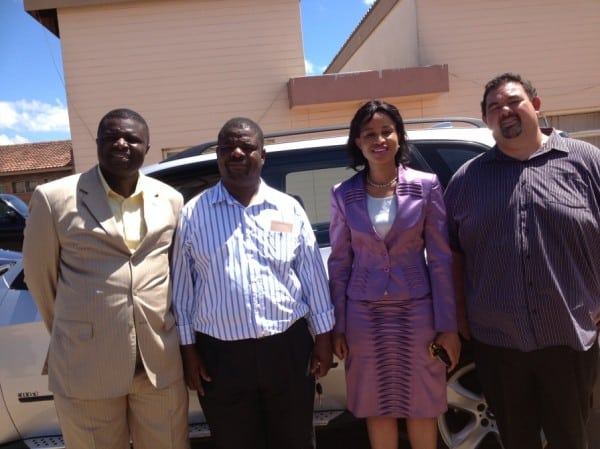 Figure 2 Pastor Sydney, Pastor Pentecost Hon Ndlovu (minister of sport), Chris Shadbolt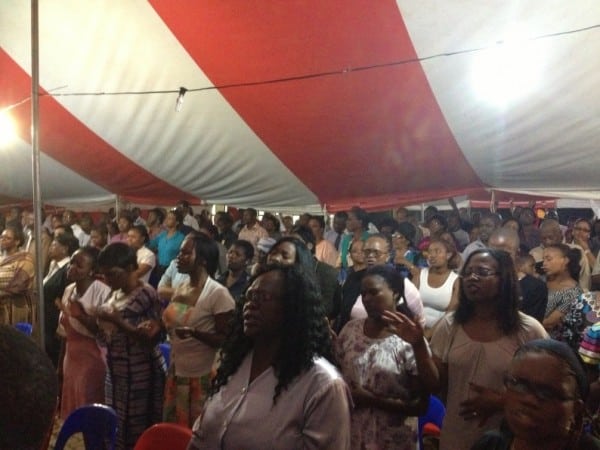 Figure 3 Mid-week prayer meeting Alliance Church
The visit was only for few days it was very clear that there are needs that on physical side we can assist but spiritually the doors are open and great opportunity to bring the impact of Christ in to the highest levels of Government and God has risen up some might men and women of God in this nation. And we have the opportunity to work with the local church the government and the royal family to bring change through the power of God that will see generational impact.
Pastor Sydney and I were invited one afternoon to spend time with Queen and the Princess and it was wonderful time of praise worship and prayer and standing with them in tough situations, Princess Sikanyiso was excited to have an Australian pastor in their home as she had just complete her master's degree here in Australia, she was sharing how the King has appointed as the chief maiden for the nation, in short she has been given charge to oversee all the young women in her nation. Our visit was perfect timing as she had just finishing setting up the foundation to work amongst the young women with and was extending the invitation to work with Her to impact ALL the lives of the young women in Her Nation.
The Queen LaMbikiza is the patron to 4 hospitals across the country and is excited to see the church rise up and be the one supporting the nation's health system and have chaplain's bed side praying for the sick preaching the Gospel and making disciples.
Our meeting with Health Minister not only paved the way for tax free imports of medical and other aid he appointed direct liaison officer that will assist in ay paper work that would be needed and "clearing will not be an Issue". But his greatest excitement was to hear how the church can get involved providing chaplain and customer care services amongst the hospitals and opened the doors for ministry across the country. They do have very real basic needs which give the opportunity for the Gift to make room for the gift giver.
Our journeys took us through to Lilongwe Malawi the nation's capital, we began meeting with ministers of Justice Hon. Ralph Kasambara and Health Minister both excited about the prospect not just of Aid but seeing the church raise up and be a part of the National Health Strategy, it was a miracle to find both Ministers in their offices on the first day an event that rarely occurs if they are not sitting in parliament they are out on national duties. We spent time praying with them and worked through the details and once again assured "clearing will not be an issue and you are welcome and if you need assistance with any permits or registration please contact us directly we will assist". We spent time on the ground looking at number hospitals and orphanage programs and the needs are over whelming it makes you feel that Zambia is the first world and life is so much easier.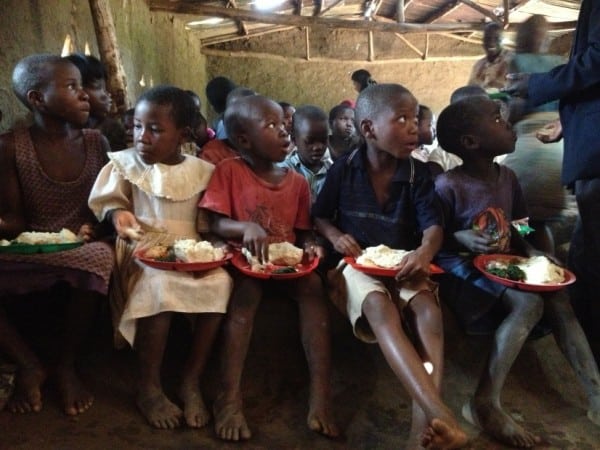 Figure 4 Feeding programme at local orphan programme with in the community the biggest plate of Nshima and they eat every single bit
The doors opened and we had conformation and on the Sunday we were called to have meeting with the President Her Excellency Joyce Banda, it was wonderful time of prayer and time for getting around the word. Hearing of the miracles that took place that saved Malawi from falling into civil un-rest and hear the true heart, one of a Women of God, who God has elevated into this position in time such as this and hear her heart for the people of Malawi and cry to God for help. We do need to stand in prayer for this woman of God and the Nation, in short times are very tough the previous regime has left the country in huge debt no credit rating and it is a simple as" if the crops fail this year there will be nothing the country can do". But the good news God is on throne and he makes away where there seem no way, and the doors for ministry are open.
There was plea that we stand with the Her Excellency and the Nation to pray for Good wet season, " without it The Nation Has Nothing" and a cry for help as we were speaking it was shared that the nation had run out of insulin and drip and had none completely. And when you get this news and you can hear the cry in her heart for help you go beyond seeing a president but Mother and Women of God wanting the best for Her people, she has written letters to the leaders all over the world but not one response. Here we are in State House, the same room she just had meeting with president of Kenya the day before, a missionary from Australia and pastor from Zambia. I don't know how but I do know God is able.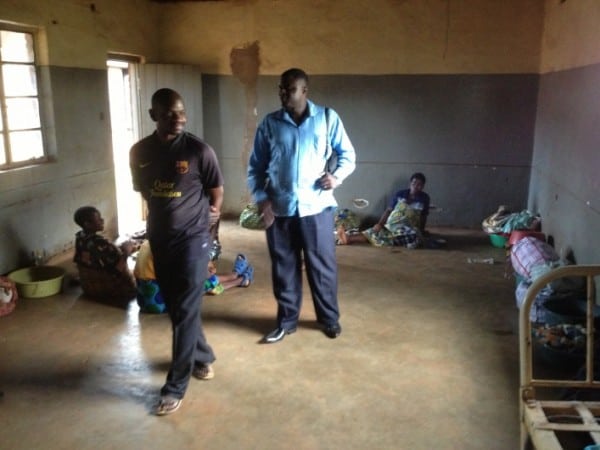 Figure 5 We visited the Hospital (serves 500,000 people) this is the mothers shelter for women to come and be at the hospital for the 2 weeks before due date, They have needed to do this because the child/mother survival rate was so low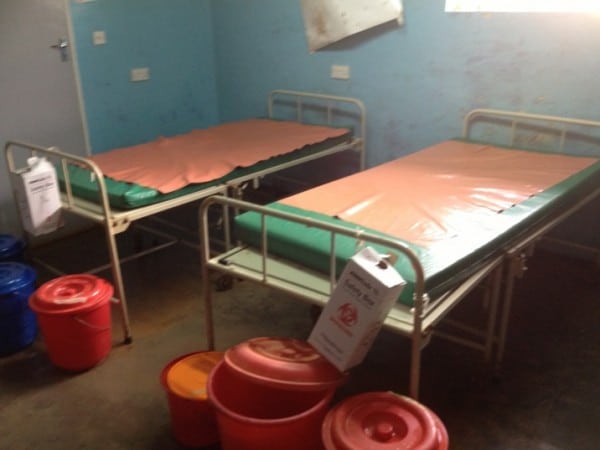 Figure 6 the delivery room for hospital that serves a population of about 500,000 so when it get busy not enough beds they just use the floor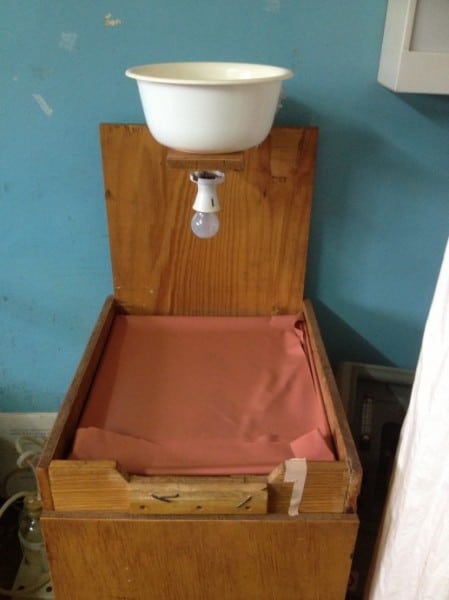 Figure 7 infant resuscitation unit (if you don't have one build one)
Amazingly this is one of the better regional hospitals and is quite new and built in 2004.
While visiting  a couple wards in the base hospital Lilongwe we spent just a few moment in the children's ward, the team we were with minister there each Sunday by giving away food to the families of the sick children, were confronted by a ward so full that children were sharing  three and four per cot and cots were placed only 40 cm apart and the ward was full of mothers and children with stand room only, we could see the sheer over whelmed frustration on the Dr face as his rounds begun with righting repeated death certificate after death certificate. Instantly you know they want a bigger hospital, medicines basic equipment but I know what they need is Jesus. (I am sorry we did not take photos as the situation is bad and the last thing a mother want is to be photo graphed while she waits)
Our testimony is In the five years we have been involved with chaplains at Kabwe General hospital we have seen recover rates shorten, bed occupancy rates reduce, in Tamara's December report they had only 400 patients for month of December when they typically have an average of around 1000, five years ago the hospital had patients sleeping on the floor. In the month of December Tamara shared in her report of the 400 patients 300 where healed. Now that is what we mean medicine treats Jesus Heals. I get excited when I see a hospital like Lilongwe base hospital with 625 patients a day plus as many family members imagine the impact of preaching the gospel and praying for the sick in Hospital of that size you could reach 200,000 plus patients and the 200,000 plus family support members that come to that hospital every year. Add to that an open door that comes with the donation of medical equipment and I know My God will show up and you will see thousands upon thousands healed each week. Which in turn reduce occupancy improves recovery time reduce hospital expenditure and  staff work load's all which improves health care and no extra money spent, no extra staff But God gets the glory. "Just Imagine the Look on the face of the world health organisation's face when they ask what happened and they get the Answer Jesus"
The equipment that come through operation lift meet's those needs and saves countless lives but that gift makes way for Jesus, and God gets the honour He also gets the invitation to come in and given the opportunity and the invitation Jesus enters (the blood of the lamb), salvation, deliverance and healing follows, testimony's are shared, they overcome the devil and God gets the glory.
It is simple 10,000 gets a container into Malawi with medical education aid for hospitals and schools, he doors open we help establish a full time chaplaincy teams, have visiting missions team come build, renovate, preach and pray.
I dream of sending two container to Malawi this year 26,000 for shipping and other cost and we would embark on reaching in 12 months over 400,000 people in Malawi alone, we add 4 more containers two to Zambia and two to Swaziland and with the local churches working in the doors opened in the hospitals we are looking at outreaching potentially to well over 500,000 people on budget of less than 70,000. You are talking of outreaching and discipleship, lifting of National Health Systems, improving health care through the local church and God gets the Glory for all it. To me that's missions.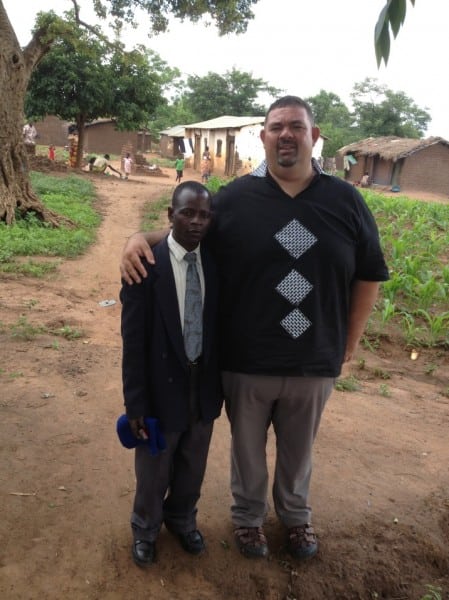 I meet this Pastor working with a group orphaned children and just humbled after he shared his testimony of how he had died taken to the hospital pronounced dead put in the mortuary was dead for 3 days and in that time taken to heaven and shown around then at his funeral returned woke up and got out of the coffin. But he is not on TV or written any book's just goes about doing what God has asked him to do. An amazingly humbling experience that he had walked the street of heaven with Jesus, but still so focused on what God has called him to do and not chased after the fame, or the books deals or the documentary series but knows and trusts Gods in a way that is un-shakeable. I guess you get a real focus on the purpose when you know God has already taken you home once.