Greeting in the wonderful name of Jesus,
In just under 3 week we return back home to Zambia our return to Australia was fruitful and was great to catch up with so many supporters' friends and family. We thank everyone for all they have done.
As we embark on the next stage of 2013 we are full steam ahead and we will be shipping containers as soon as we can get them packed consigned and dispatched. We have the wonderful opportunity to land these containers in Malawi and Swaziland and we pray for their safe journey and we ask you stand with as in prayer and support as we work with our partners in the countries of Malawi and Swaziland that we all can step in and make a difference and take the Gospel in to the Hospital and Clinics changing lives. Recently Sydney has made follow up and recently finished meetings in Swaziland and this week meeting with Her Excellency Joyce Banda in Malawi. It is wonderful to watch God come through with what began as an invitation and then a steeping out in faith, we have seen God come through as we trust Him. I am excited that we are putting dreams into reality and opening the doors for the Gospel into these nations hospitals, it is just beginning but I dream of seeing Chaplains in every hospital across these nations. Imagine the difference when every person at the hospital has the chance to hear the Gospel and receive prayer, what difference that will make in those nations.
To help make this happen we are hosting a fund raising dinner to raise money for the works in Zambia, Malawi and Swaziland on the 4 Th of May in Mudgeeraba at 6 pm at the Mudgeeraba foundation centre 7 school street you are all welcome and if you can't make it but want to help you can make donations directly through the web site or direct deposits Via the information below.
The work goes on in Zambia Lyle  has been busy with sport ministry leadership training along with the ministries involved in sports ministry it is a month long intense discipleship coarse training the students to train others.
"Hello friends,
just getting back from our 2nd Sports Discipleship Program at Mulungushi Dam. 24 coaches from 8 different countries participated. A highly active and intense week for both the physical and spiritual. The cross was our central theme.
2 days of rest and back out to the dam to recieve yet another group of 40 college-age students coming for a 4 day experience. Another 2 groups come in May.
With the great help of Joe T Anderson, Kasale Christopher and Simon Mwanamoya we are developing men and women to become life coaches, not only for themselves but also for the world around them. " Lyle Hall
Jabez has been busy with the Kangnomba School and they are putting the toilets for the ever growing student numbers and with some recent sponsorship we are looking at getting two more teachers.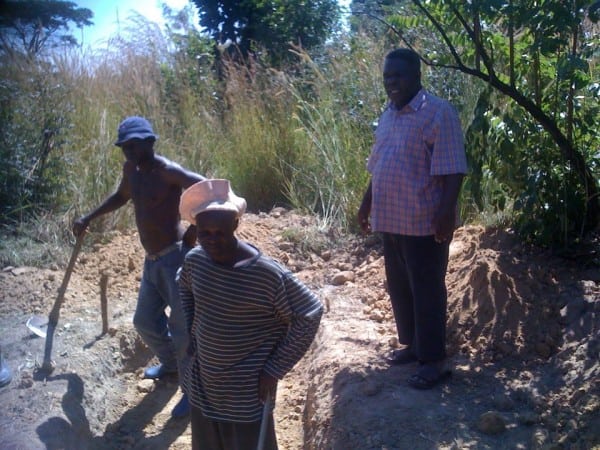 Elijah has been effective out Chankosa and looks at extending and replication the project not far from his farm in the neighbouring district. The Central health department has continued on and once again we are running the now usual medical outreach to Chankosa. Department of health providing a medical team plus medicine and TTN sends the ministry team to preach and pray for the sick.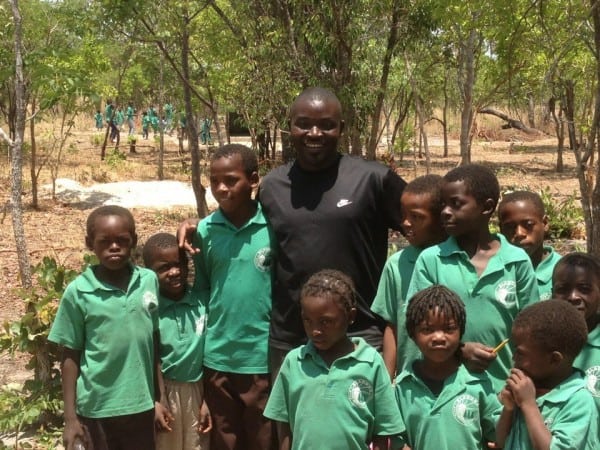 From the reports I get Misheck has been making his way around number of the churches he has planted in the past doing ministry training and outreaching.
"This morning I was at Chibwe Church which was planted by one of the disciples I trained some years back. After preaching 14 people received Christ. Amen "Misheck Chama.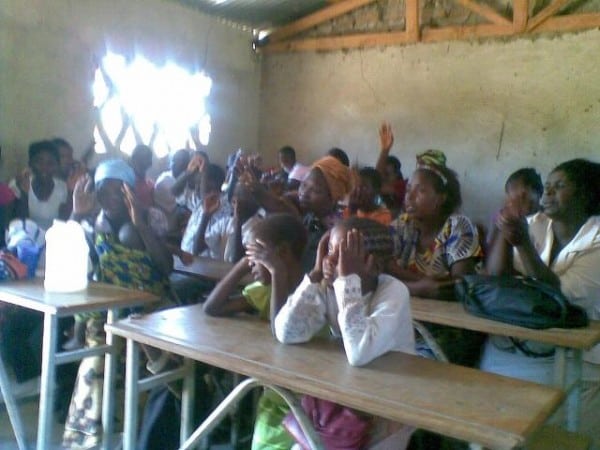 From April 23rd to27th we will be packing containers in Burleigh, if you would love to lend a hand help pack or have stuff you would love to send to Africa. Now is the time a helping hand would be appreciated as we load containers for Malawi, Zambia and Swaziland. For more details phone Chris on 0409470043.