Greetings in the wonderful name of Jesus,
Well, I have some wonderful news, I have a ticket to return home to Zambia on the 30th June. What started out as a 'flying 6 weeks' visit to Australia has expanded to almost five months. It has been a challenge, but God has blessed us, and all things have worked for His Good.
Australia
We are now at the point of closing-doors on the shipping containers to be transported to Zambia and South Sudan. Thank you to Pastor Brett Matt and the Operation Lift team in Mackay. What can only be described as an amazing blessing; we have packed goods and equipment to a value beyond quarter of a million dollars! Surely, in time such as this, a true Godsend.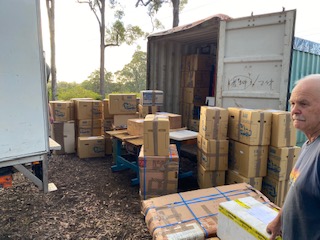 While I have been in Australia, Angela and Immanuel have been back in Zambia. Immanuel returned to school as of 1st June. He is in a grade 9 examination year after a couple of month's home schooling.
Angela and her Women Arise Sewing Team have been a part of the front line in the on-going Covid-19 response. As part of the covid-19 response, the wearing of facemasks, in public, was made mandatory in Zambia. Due to some amazing donations, the sewing team were able to make hundreds and hundreds of masks to donate to many of those who are in the high-risk category. They have also been able to provide those with no capacity to make masks or buy themselves. Donations were made to prisons, clinics, orphanages, an AIDS hospice, street children, marketeers and many more. Recently we dispatched 1000's to various groups for youth and children, this was essential for when school re-opened.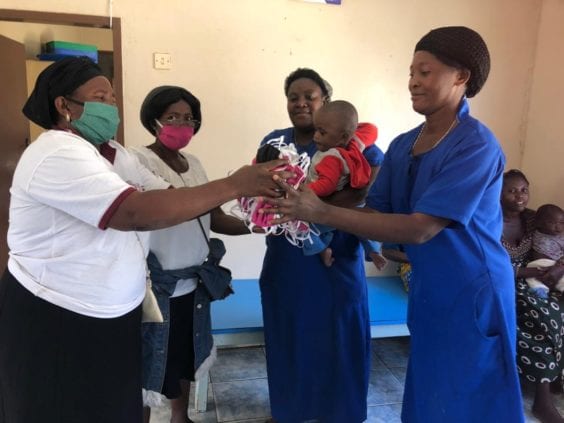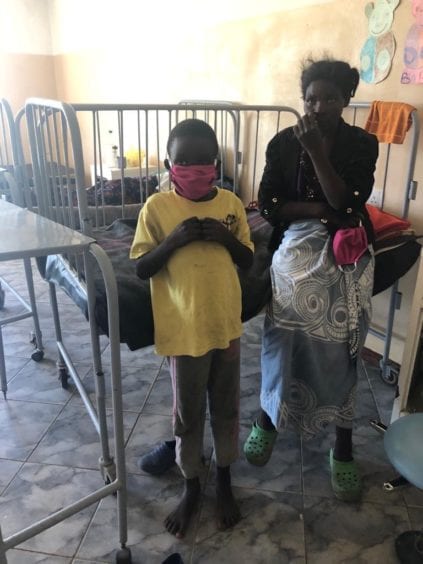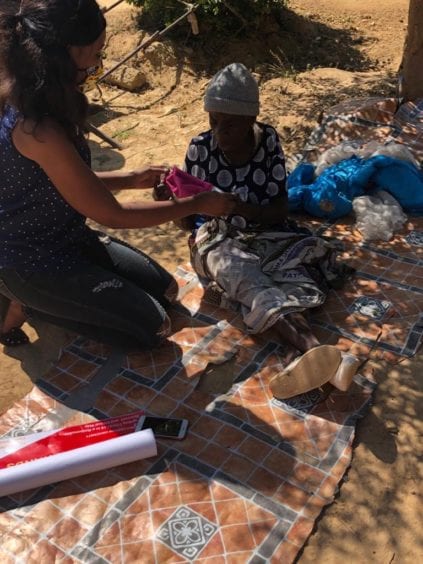 The Women Arise group took up sewing to help support things at home. They have learned a skill so they can now create a business. These women have applied, through Angela, to the Chamber of Commerce, for a contract to make masks. They have been diligent in blessing others, and we pray they have favor. Seeing this vision, which started many years ago by a sewing group in Australia, come to fruition would be such a blessing for these women.
In the coming days/week Misheck will be over-seeing the sinking of two boreholes at Ngwena Lukunga swamps as part of a water project. This project will not only supply clean drinking water but will enable the women to grow and develop the local agriculture. The small crops of onion, kale, tomato, peanuts, eggplant and more, depend on the irrigation these boreholes will supply. Add to this the fish farming that the men and youth will undertake. These projects will enable these communities to generate income and go from a hand-out to a hand-up.
As part of the church in the community, a store has been built and the funds from sales keep the teachers employed so the 100's of children can receive an education.
Last year, while working with a mission's team, we met a lady who we were able to bless with a wheelchair – a first in 37 years. As part of the ongoing support to the community, Misheck and his wife Margie, were able to deliver to this lady a hand powered sewing machine and teach her how to sew.
Our goal is not just to meet an individual's need but to assist them and others to develop a future.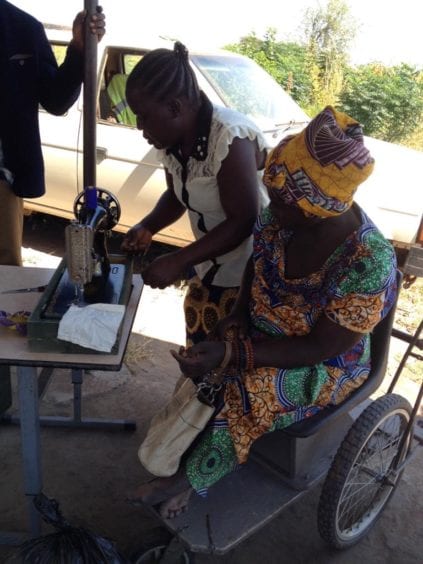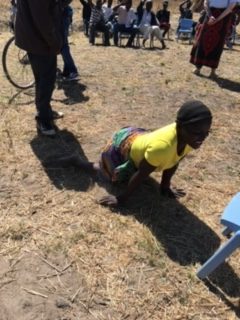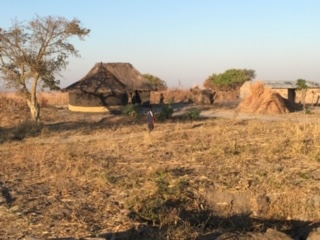 We are so excited that 20 sewing machines and a small mountain of sewing items are a part of the load heading to Zambia and South Sudan. These have been lovingly donated from the Maryborough sewing room (love your work ladies). This week we were blessed by Michael from Sydney. He and his crew lovingly packed another 60 plus sewing machines (industrial, treadle, domestic) and drove them up to the Gold Coast. Even with just this small portion of the load heading over, imagine the impact this could have on so many families.
The doors are closing, the load is ready – now our final challenge! We need to ship and land these containers in Africa. We need your help.
Your EFOY Tax deductible donation can be made to the following account
His Harvest
BSB: 064-166
Acc #:10549841
Reference: (your name)
Please email your contact details to [email protected] as we will send out receipts sometime in July, as we wrap up EFOY.
As I prepare to travel shortly, it is with both joy to be back with family, along with apprehension of the unknown. 2020 has taught many things, one of which is, do not take time for granted. Due to the unknown future challenges of Covid-19 and the economic impacts that are current and to come, we are not sure of when we may return to Australia. We are positive though, that in time, it will be safe to return.
We trust God! I believe we are close to the end. Now more than ever we must be about My Father's Business – SOULS, SOULS, SOULS and more SOULS.
Your on-going support and prayers results in hell plundered and Heaven populated and our God Praised.