Hello Everyone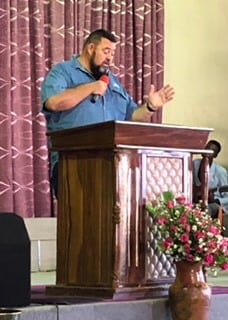 As promised more reports- Kabwe is our home town and has been my home for 20 years.
This year we have been able to make significant contributions through our home church to a number of ministries
A ) Angela regularly makes time to visit the women in maximum section in prison in kabwe- this year they where able to bless every women with a blanket – socks – underware and washable sanitary pads. Given how cold winter has gotten perfect timing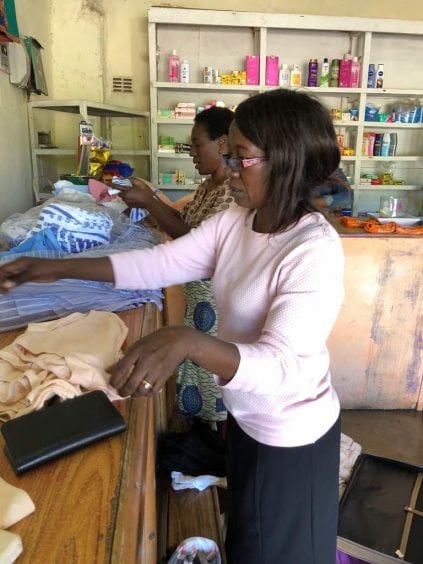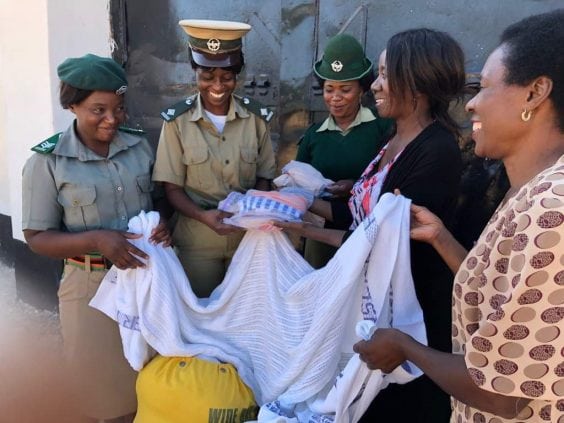 B) This year Kabwe Chapel our home church in Zambia held a dedicated missions Sunday where did official handover to various departments of ministry
1. Missions team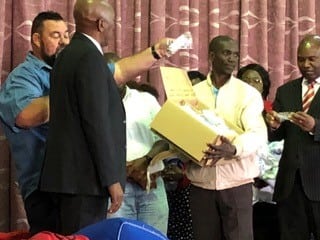 Misheck Chama – this man has help plant more churches than any one I know it must be in the thousands.
2. Children of promise (orphanage ) gift of blankets – jersey- school supplies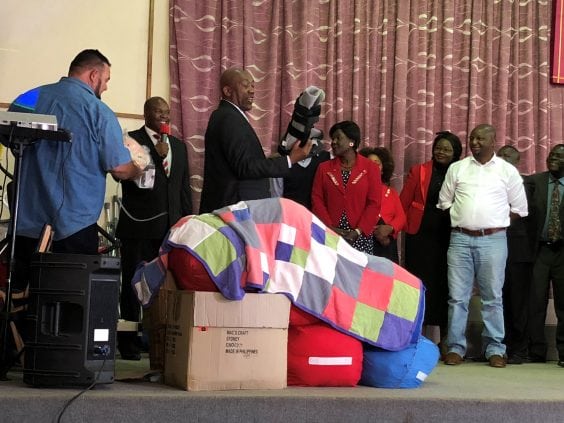 3. Ministry of health
Two outstanding testimonials – the 10 years of donations have played major roll in seeing our hospital go from General hospital now to a central hospital surpassing cities of larger populations and fast tracking to becoming a university teaching hospital as well.
The other testimony was amongst the donation was 2 cubic meters of hospital gowns – the significance of this donation was that this was on the hospitals budget to buy – but they received and got excited as they where able to cancel that order and buy much needed other items. ( that's God)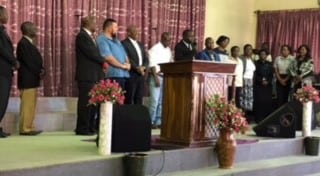 4. Hospital Chaplain team
We are to supply the ministry team with wheel chairs crutches and other essential items that some patients require to have before discharge but simply can't afford .
As this team takes the gospel into the hospital 7 days week 365 and we see 90 percent of all patients healed with this hospital have the lowest bed occupancy and fast recovery rates in the country. Now that's the Gospel at work.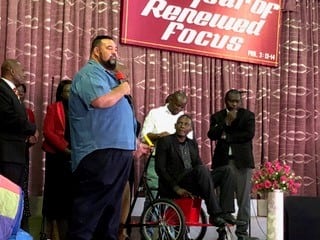 5) This year Kabwe Central hospital opened its eye hospital which has been essential to serve 1.3 million people of central Province and considering that statistically between 30-40 percent of hospital visits are eye related it was highly needed.
One of the major challenges for those that come was the inability to afford glasses. But that changed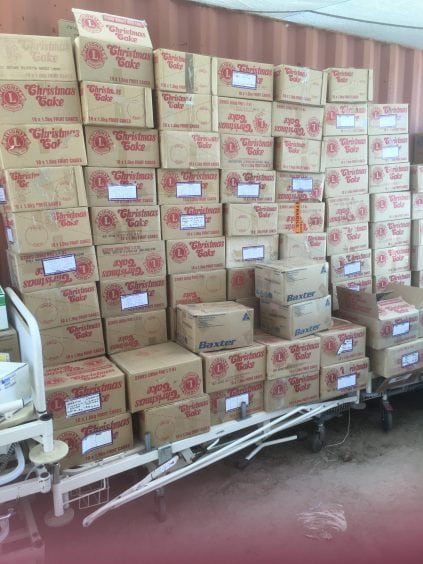 We are able to donate of 17,000 pairs of prescription glasses ( lions amazingly graded cleaned and packed )
This year the donation has enabled various sections of ministry and departments reach no less than 30,000 people
That is truely UNCONTAINED LOVE
We got some news in the past few days – the area where went shot the the last documentary " Uncontained Love Nigeria " those exact same villages where attacked again the official report was 200 hacked to death mostly women and children but recent reports out the churches is that number is closer to 8000. With church's bombed and farmers hacked to death with most killed women and children.
The container sent last year cleared New Year's Day but due to circumstances only got distributed in April – This container was by far the most difficult and costly ever to clear and pushed everyone to beyond limits to be honest to a point of break down in relationship.
But in light of the current circumstances and situation never has a container been needed and in place at the exact time of need and could only have the divine timing that God could know.
Below is the link to my post
https://www.facebook.com/209792515703880/posts/2218193738197071/
This the link to the documentary
https://www.facebook.com/209792515703880/posts/2223344534348658/
To all that do so much we can not do it with out you and the impact is eternal and beyond anything we could ever imagine
In His Grip
Christopher Shadbolt