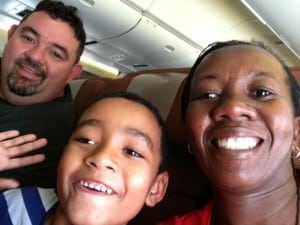 Greetings In the wonderful name of Jesus,
Sorry about in the delay in Updates but we just needed to work through some planning before we could testify.
But this week see us returning home to Zambia, and we are looking forward to that with some exciting news with developments in Ministry so here are the highlights.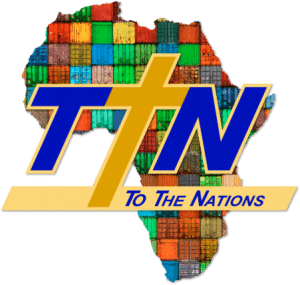 Container Packing

Two weekends ago we had a packing day which saw us finish one container and almost finish a second
We do have another packing day on the 3rd of May, Dover drive, Burleigh 7am to 1pm where we are loading a container for Malawi.
We could use your help ring Arthur for Details 0432261377
Medical ship

Early this year we were gifted Nyati a 14m fibre glass vessel on lake Tanganyika to operate as medical outreach vessel
In October we looking to do some outreaches and church planting in Zambia and Tanzania
We are looking for boaties to partner with us as the vessel could use maintaince as we set it up to reach those who not been reached.
Come on missions trip work on the boat, plant a church help out on a medical outreach and do some fishing Nile perch, Goliath Tiger and many more.
Container into Zambia

The team in Mackay have done excellent work in between the wet weather, the first container for 2014 sailed out of port last week and we look to receive it in 8 to 12 weeks times.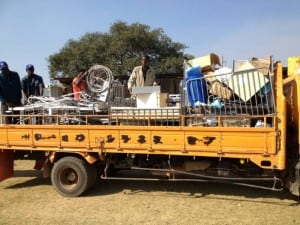 Container to Nigeria

This year see's the ministry expand into West Africa with the first container to that region scheduled to sail in June. We are working with a team church planting Doctors that have been running medical outreaches since 1983 with strong focus into regions with Muslim strong holds. Last month they had a very successful outreach up on the border of Libya and Niger.
We look to the future reaching into the Nations of Niger, Libya, Mali, Burkina Faso and Serra Leon.
We have request from the team leader an eye specialist we dearly need the machine for eye testing but also making glasses so if you have or possible may know someone who might have please ask on behalf of us.
Ferdinand testifies how successful using the medical outreach to reach the Muslims is recently during an outreach a young man in wheel chair was healed he walked home and later returned with 19 members of his family all who gave there life to the lord.
Container to Malawi

We are on the hunt for hospital bed, if you know a hospital or nursing home upgrading their hospital beds we need them. In some case 1 in 5 patients in Malawi have to sleep on the floor. Our aim is to keep building the chaplain outreach team and send more equipment into the hospital through them opening the doors for the Gospel.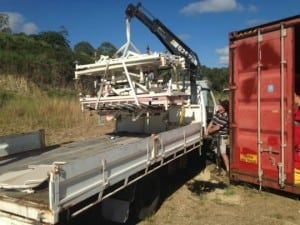 Container to Swaziland

I am excited as we are looking to pack and send a container of medical equipment into Swaziland and help in a small way to see the establishing of a Christian University Teaching Hospital as they looking to train 3000 medical personal to not only work in Swaziland but go throughout the world as Christian missionary doctors and nurses.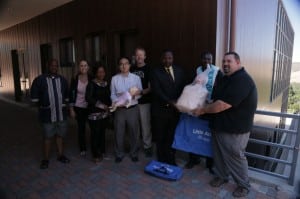 Documentary

Jude Kalman did a fantastic job produce the Uncontained love documentary if you would like a copy email on

[email protected]

and we can post you out a copy or you can watch it online and click on the link below
We are lining up again this November to shoot more documentary's with a view to make a multiple series on missions
This will include a trip into Nigeria not only to see the medical equipment in action but take part in a Medical Outreach

Looking for Dr and nurses keen on coming to Zambia and Nigeria for a medical outreaches in November
Sponsors for medicines and medical consumables
If you can't come sponsor the tickets for Zambian Dr to fly to Nigeria $1000
Schools

With TTN assisting two community schools this year our focus to work and see where we can

Increase the level of training for the teachers
Improve the school infrastructure
Help the community to become self-sufficient in supporting their schools and clinics
Church planting

This September with help of Jim we are taking on a month of aggressive church planting in the Myooye district

Already there has been more than 100 people trained to village pastors
The senior chief has asked to plant churches throughout his Kingdom.
If you are keen to come let us know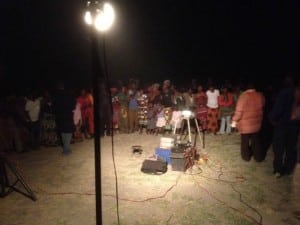 Hospital Chaplaincy

Continue support of Chaplain Kabwe General Hospital

Assistance and renovation rescue for Ndola Central with Pastor ChileqwaThis chapel has been given to the chaplain team in Ndola Central Hospital

We would love to help renovate it and love a team to come and help

Another container and further training for the team in Malawi

We look to send Tamara Lungu into Zambia to train another team to help reach the 465,000 people that visit Kamuzu Central Hospital

We could use $500 to send her to do the training

A container of medical equipment will help the team in Nigeria to adopt a hospital ward and establish a chaplain plus have huge supply of wheel chairs crutches and walkers for those who need them.

We are looking to what it would need to rapidly expand into West and North West Africa

We will need to double even triple the amount of medical equipment we need to send to the growing list of countries we are looking to expand into.

Investigate and establish partner for hospital chaplaincy in Kenya