Health and Healing to Malawi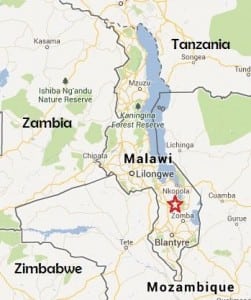 Partner with TTN Ministries – Empower the local church – Impact a nation
TTN Ministries, in partnership with local churches, is making a difference.  Launching this major project, Health and Healing to Malawi, TTN Ministries is empowering local Malawian churches to impact their nation through a major donation of hospital equipment and renovation.
Behold, I will bring to it health and healing, and I will heal them and
reveal to them abundance of prosperity and security. Jeremiah 33:6
When TTN Ministries met with President Banda in January 2013 Malawi needed miracles.  Touring with Minister for Health, Christopher, Director of TTN Ministries, witnessed the stark reality of a nation in crisis.
Touring a regional hospital located between Lilongwe and Blantyre, like many in Malawi, clearly ill-equipped to service the needs of 200 000 people. Barren wards, littered with patients on concrete floor, no blankets or pillows.
Health and Healing to Malawi:
In Malawi neonatal deaths are high and continue to increase. As a preventative measure expectant mothers are expected to 'live-in' the local hospital Mother's Shelter from 38 weeks for observation. Devoid of necessities, this is the current condition of the mother's shelter.
---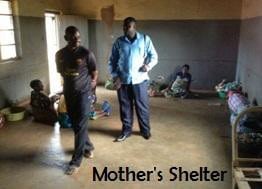 You can make a difference
In Malawi:
8 Paediatricians nation-wide (15 million people)
1 doctor for every 20,000 people 18000 babies die at birth
3000 mothers die during child birth
56,000 children under 5 die each year
Provision of much needed trained staff is beyond TTN Ministries, however we can work with the local church to upgrade this hospital facility.
Improving neonatal care, more mothers will use this facility. Health and healing in Malawi – God hears the prayers of a mother.
---
'Need' is a signpost for where God will show up
Currently, a TTN Ministries container of medical equipment is due in Malawi in July. Project, Health and healing in Malawi has the capacity to open doors for us to partner and empower local churches to demonstrate God's love and impact their community. Provision of medical equipment and gifts to those in need, basics like blankets and clothing opens doors and hearts to God's love and paves the way for launching hospital chaplaincy programs.
Your financial support will transform the empty Mother's Shelter into wards with windows and doors, removal of the resident bat colony and ceilings replaced. Revealing the abundance of God's love and placing value on motherhood through beds, mattresses and linen.
---
Partner with TTN Ministries
$4000 is needed to renovate this Mother's Shelter.
40 partners @ $100 each will make a difference in this rural district.
Health and Healing to Malawi Project Total:
| | |
| --- | --- |
| Ceiling boards building materials | $ 1700 |
| | $ 175 |
| | $ 255 |
| Beds mattress and furniture for 20 patients | $ 2500 |
| | $ 500 |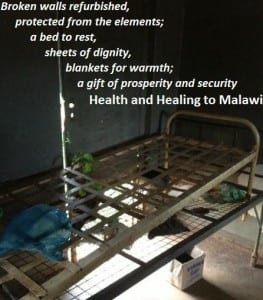 Donations can be made via TTN Ministries website:
https://www.ttnministries.org/
Or direct deposit via internet banking or at your local National Australia Bank:
To the Nations Ministries Ltd
BSB: 084 899
Acc: 893649295
TTN Ministries Australia Postal:
PO Box 1026
MUDGEERABA QLD 4213
Web: https://www.ttnministries.org/
ABN:  99 135 920624
---