Hello,
I just had a meeting with leadership of "Chankosa" they asked to see me. It was great meeting as a community has desire to grow the development of their children but do it sustainably. "This in itself is a total shift in thinking" the expected thing is letter with a list of things to sponsor and how much they need. But to come forward to say this is what we want for our children but to get there we understand that we need to do it our self and create business to drive our projects not just for today but for tomorrow.
As with all projects funds are limited, but they are keen to work. ( they have been running a small shop which has kept the school of 200 children and clinic running so they have proven reliable track record)
But now they are looking to get this mind set into the youth, not just get sponsors for school/ university (if only I could be sponsored or if only the government would) fees but say here is business/skill that will set you up and carry you your whole.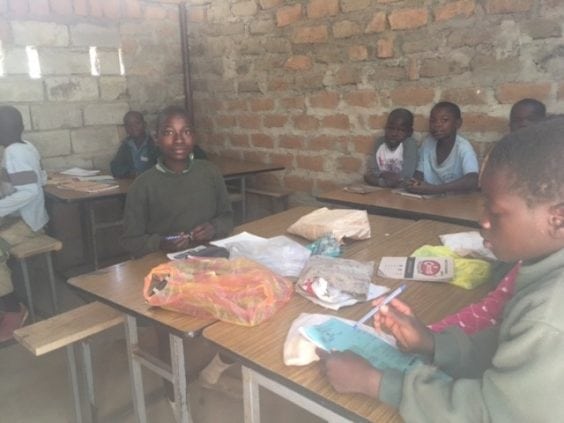 "This is where I got super excited to see a generation change a mind set is one thing but to see them want to instill that into the next that is Victory"
There Targets are the following ( more than willing to do it on loan basis)
Hammer mill ( earns good returns and can be run and managed by the youth – develops skills in business, mechanics, maintenance) plus bring people who intern shop at the shop. (2000 AUD)
Skills training ( sewing/ tailoring/ hairdressing ) ( just look to set up mid size solar system to run clippers/ sewing machines/ hair dryer other small money making ventures) (1500 AUD)
Village chicken run/ breeding ( build run/ safe overnight lock up for chickens ) good for animal husbandry training in school and transferable to every house hold and village. (600 AUD)
Vegetable transport (3 bicycles riders charge 20 k a run to town ( 40 min ride each way) to deliver vegetables to market for sale ) good youth business allows income and time for school and study (450 AUD).

Will work well the small but growing bicycle repair shop built by the school Pta running alongside the grocery shop.
This on going development of the community via these projects will result in sustainable community funded development.
Which in turn see the development of the the main objective, a bigger clinic, two small houses for permanent teachers. This results in health and education improvements poverty is destroyed becomes thing of the past. Being from the village is no longer stumbling block but a building stone.
The real victory is this community driven not missionary inspired.
If you would like to give to this either as donation or even as 18 month loan, please contact me – [email protected]
Give and receive tax deductible receipt:

His Harvest Ministries
BSB: 064 166
Acc#: 10549841

That's the account for tax deductibility

Reference: (yourname-chankosa)

So they can get you the receipt, we would need:

Name
Address (physical/ email)
Amount
God Bless
Thank You