Greetings in the wonderful name of Jesus, sorry for taking long to report I will get a few reports out quickly to bring everyone up to speed. But if you are in the socials media generation we keep think fairly current on out Facebook page. Our trip back to Australia was fruitful our time was filled with visiting churches and loading containers.
We are in the process of getting our first container off to Swaziland in the coming weeks and look forward to that impact for the Kingdom as our partners there, are in the medical and missions field working closely with Government. Last year they reach 3000+ patients and with the container we are sending having good supply of wheel chairs crutches, baby knitted goods and medical equipment even more can reached in meaningful way as God's love is UnContained.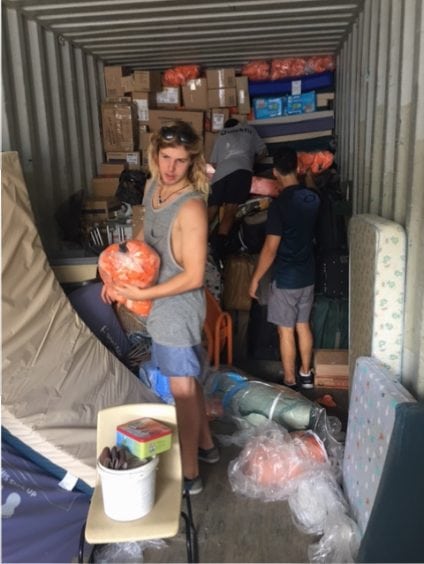 Our return to Zambia has been meet with good reports and attached in this email is a video testimony of Misheck sharing how some of his disciples are coming along. Misheck has had a heart for the least reached people of Lukunga swamps, over the past couple years we have set up a Couple business " Canoe hire is us" "fresh is best fish suppliers". Now beyond the funds generated to support Misheck and the rural outreach team the real Gold in this situation is the men that he has lead to the lord, fishermen from deep in the swamp have been saved being disciples and being used in ministry
So please take two minutes to meet Misheck and hear what he and his fisherman disciple going on for God.
The rural out reaches and church planting continues each week, in late September they are off on big trip in the northern part of the country to do leadership and evangelism training and outreaches to katuba. Let's put it this way it's about 160 l fuel one way
In His Grip
Christopher Shadbolt
Director of To The Nations Ministries