Hi From Zambia,
For me this is the first morning I have had in months to be able sit down do a report on what's been happening. So sorry for not writing earlier but for us our busy season September to November. Here in Zambia this is our Hot Season and according to apple weather. But let me assure you out in the sun it's pushing close to 40 and that night temp is wishful thinking.
October 24 was Independence Day this year it is Zambia's 52nd independence, so we took the afternoon off and had a family BBQ with some of our family here.
September the Zambian container arrived.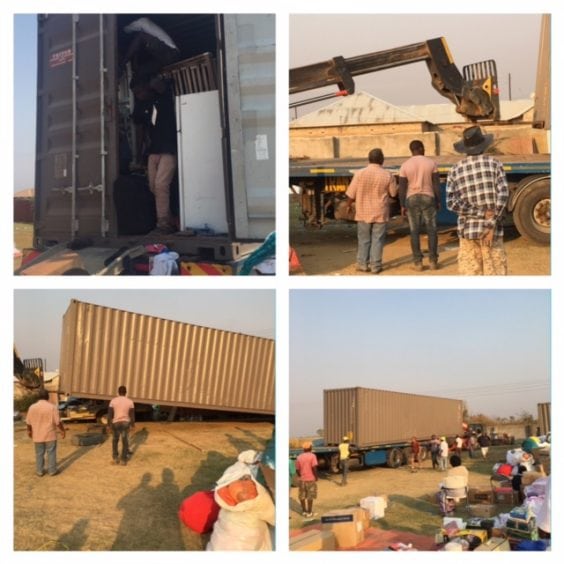 We had the awesome opportunity to bless hospitals, clinics, school and families.
Once we had the goods out the container we had the job of getting the container off the truck. As you can see with all the high vis and safety equipment we are work place health and safety compliant.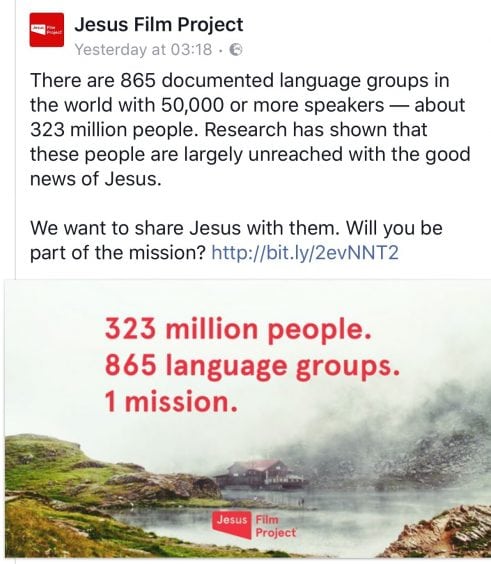 Other than container arriving and the distributions we have also been busy with outreaches and crusades from one end of the country to the other. In the past month seen well over 5000 salvations and covered 5000 plus km with outreaches in Siavonga, Lukunga swamps, Mufulira, kaputa and Kangnomba.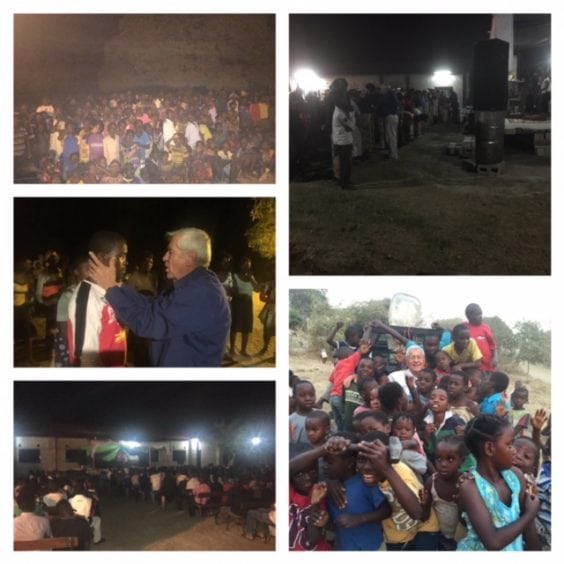 It was blessing to have David Ballard here to be able to go around on the various outreaches. 1000's came to know Jesus, 100's healed and set free.
As ministry this is the core of our DNA We will never grow tired of outreaching and decades on still Show the Jesus film, still preach the Gospel, still pray for the sick and still cast out demons.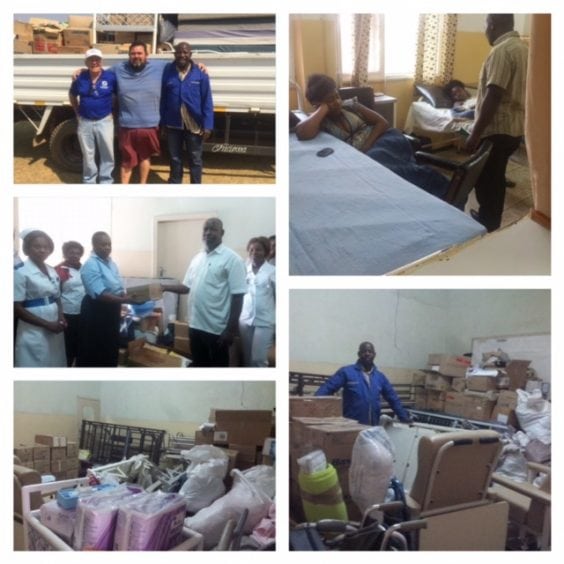 Testimonies abound
In between the outreaches we distributed medical and educational equipment. We dispatched a truck loads of equipment, one went to Ndola
One truck load Of school equipment, uniforms and school supplies went out to kangnomba school
To Chankosa, we sent two truck loads medical and educational equipment and stuff they can sell in shop to help pay the teachers and do some more work on the school, to donate is a blessing but train and mentor a community to be self sufficient and not dependent on hand outs well that's a victory.
We did an official handover to Kabwe General hospital in kabwe they came with their big truck took medical equipment and some stuff for the school for disabled children.
A Land cruiser load went to a family in kabwe who minister to deaf they have 42 deaf youths living in their house ( now that's a mission) so we sent of a box of bibles, sacks of clothes, shoes, school supplies bed linen, towels etc etc
A massive truck load went to Siavonga within hours the equipment was being used in theatre. Over and above the big donations families and individuals have been blessed in there time of need.
One young family in Lukunga swamps lost everything to fire we sent cash, clothes, shoes bedings etc.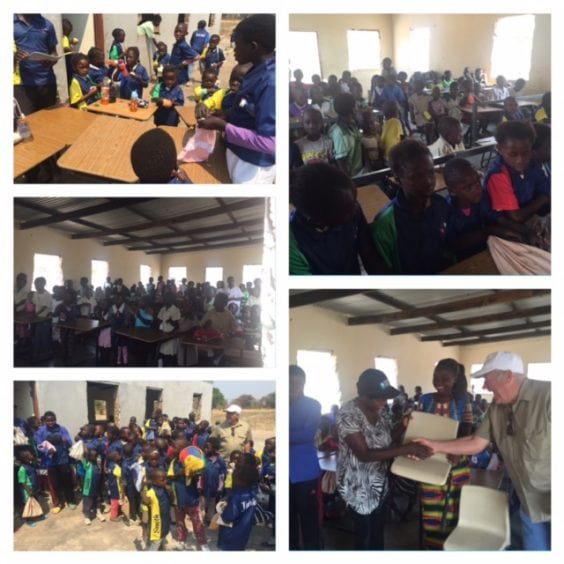 We blessed a family of 9 they set a small tray of popcorn and peanuts on the road side near our house, most of the small children don't go to school as they don't have enough money, so we gave them pile of Aussie soles and umbrellas to sell to raise more capital to expand the business put food on the table and enrol the children in school.
We have also taken up the challenge to be actively involved with Caleb's House centre for Autism a first in Zambia a first for Zambia.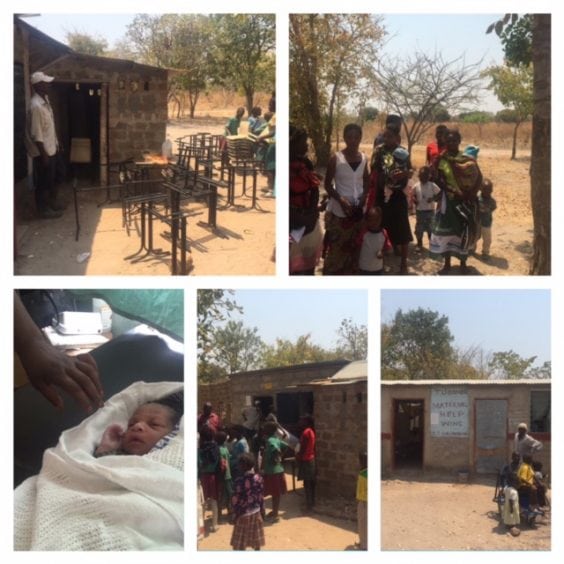 So beyond the donation of school supplies, teaching aids, school equipment, toys, puzzles and uniforms we have taken up the challenge of renovating a building we have rented. On the 22 nd of October held family fun day for the opening, at that point the town Clark who Opened the building has granted us a block of land right next door to build our own facility and has waved all the council fees.
For Now you can help, we are still needing materials to renovate the rest of the building you can give through the gofundme me link below – or even just as helpful share with your friends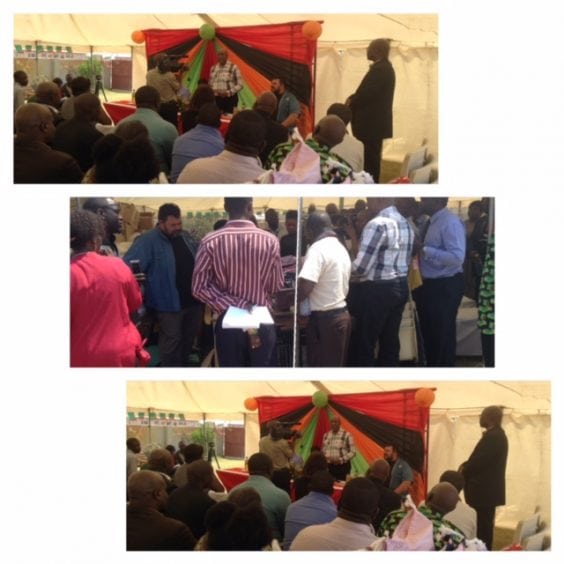 On the day of the open twelve family's with children on the autism spectrum came, it is blessing to be able in a small way give them hope for a brighter future.
Amazingly reflecting back on the past two months wether we were making donations or preaching the Gospel Gods love was imparted to tens of thousands of people, God's love is Uncontained.
Huge thank you to all who Gave, Packed, Sowed and Prayed literally thousands upon tens of thousands of lives have been impacted with more people's lives impacted each day.
Gods word will not return to Him void but accomplish ALL.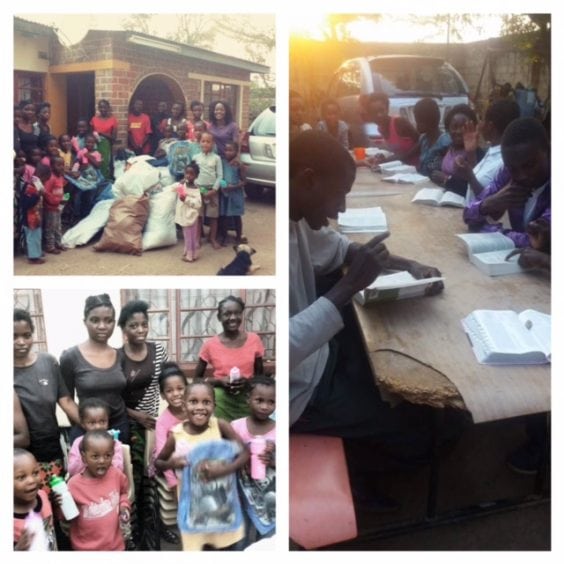 Up and coming:
Renovations at Caleb's House continue
Jabez is carrying on with Outreaches around Kabwe and kangnomba school
Misheck is finishing off the fishing season before the fish ban for the breeding season comes in raising fund for school fees, ministry etc meanwhile mentoring and disciplining the fisherman (market place missions self supporting sustainable not dependent on overseas support)
The Amazing Miss Tamara Lungu carries on reaching the thousands through Kabwe General Hospital
The talented Miss Judith Kalman of Fish films has the third instalment of the UNCONTAINED LOVE SERIES in final stages of editing.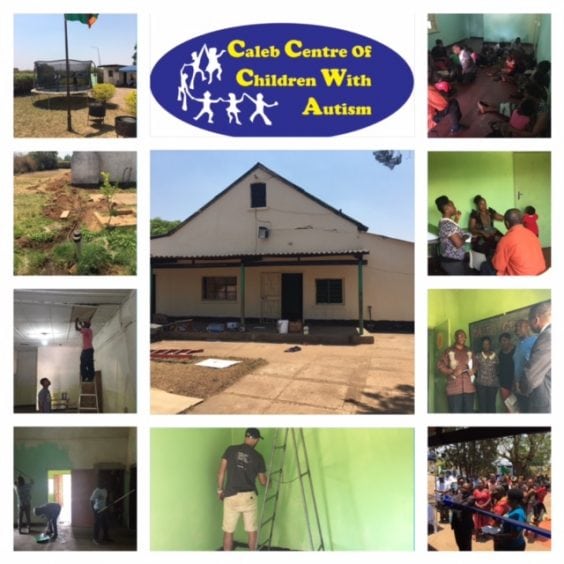 UNCONTAINED LOVE – LOVE CAST ALL FEAR NIGERIA
Stay tuned this will be premiering over the summer and coming to church or home group near you "well that is if you invite me to come".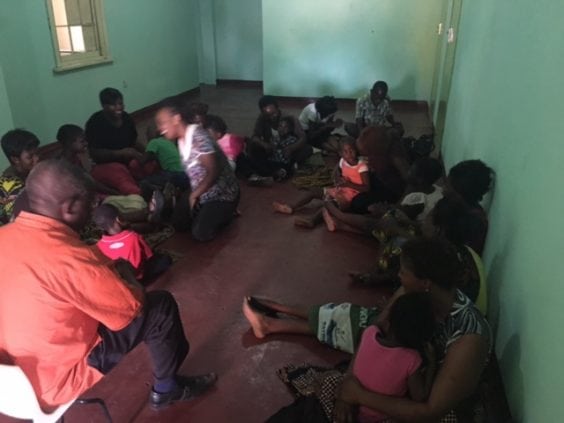 Early December see the Shadbolt family return to Australia for the summer this could be our last extended visit to Australia for awhile. So we would love to catch up with as many as we can. If you would like us to come speak at your church or home group we would love to.
Please stand with us in pray as we will be lodging for Angela's Australian citizenship, following that I will look to gain my Zambian citizenship.
Once again a huge thank you to you all.